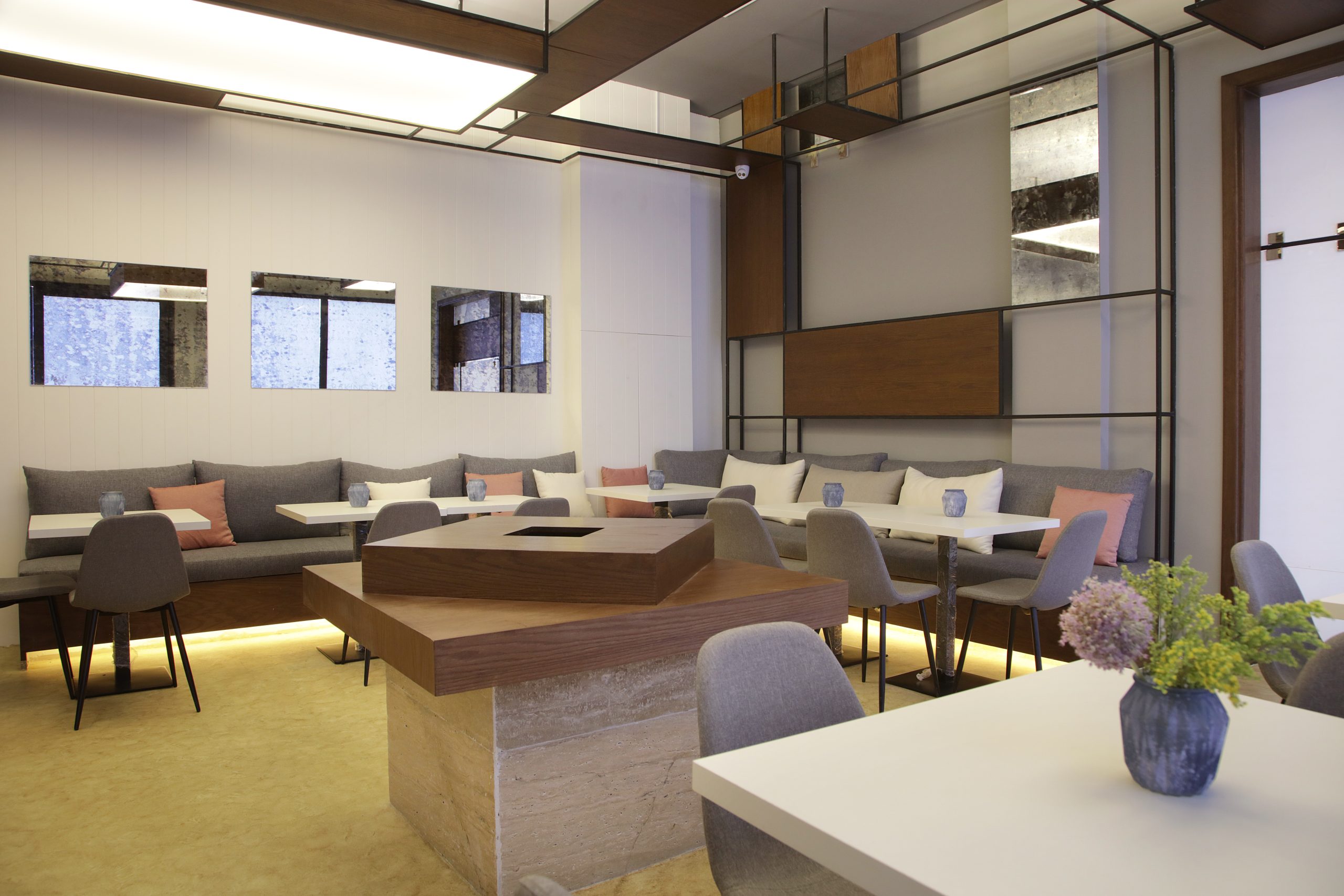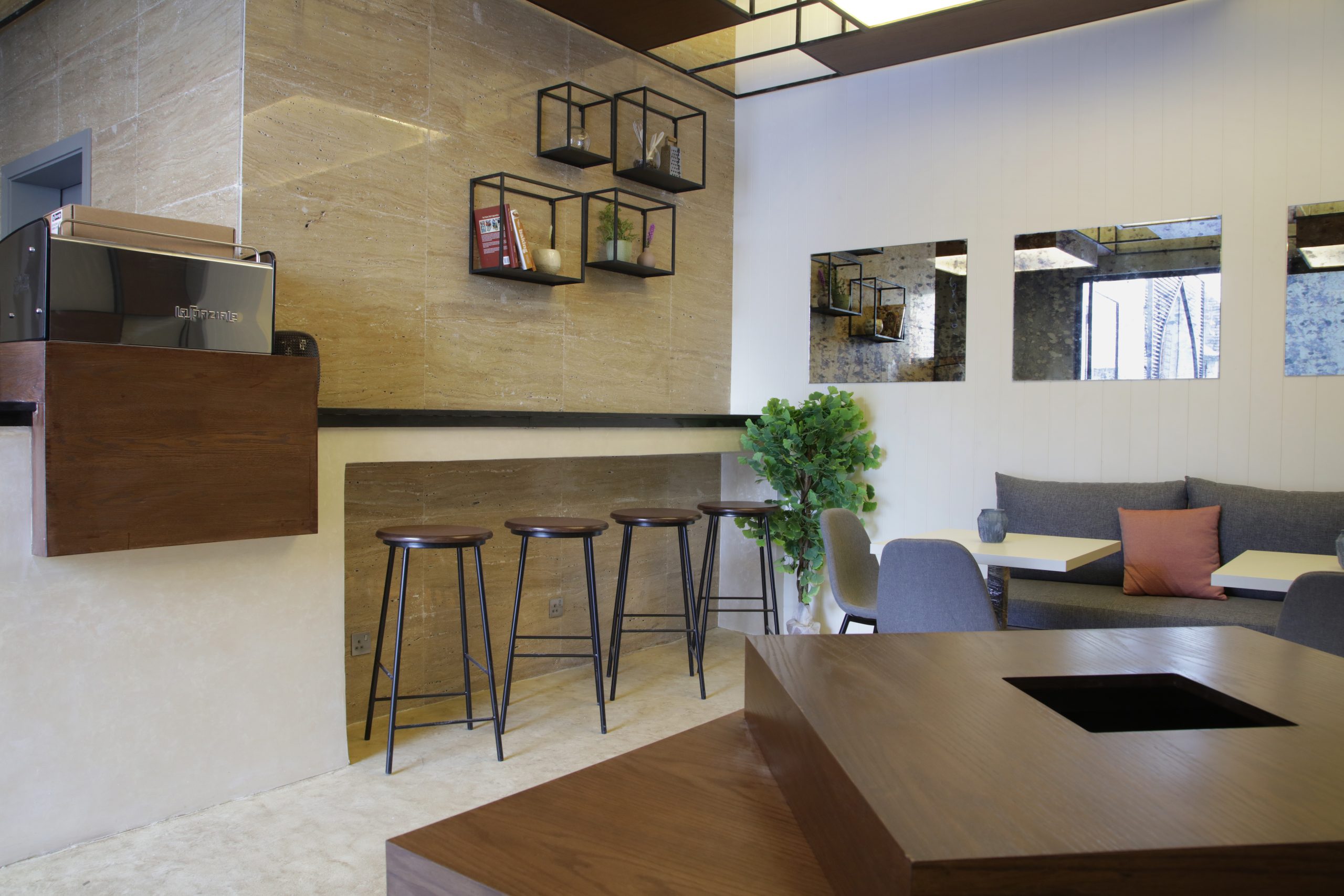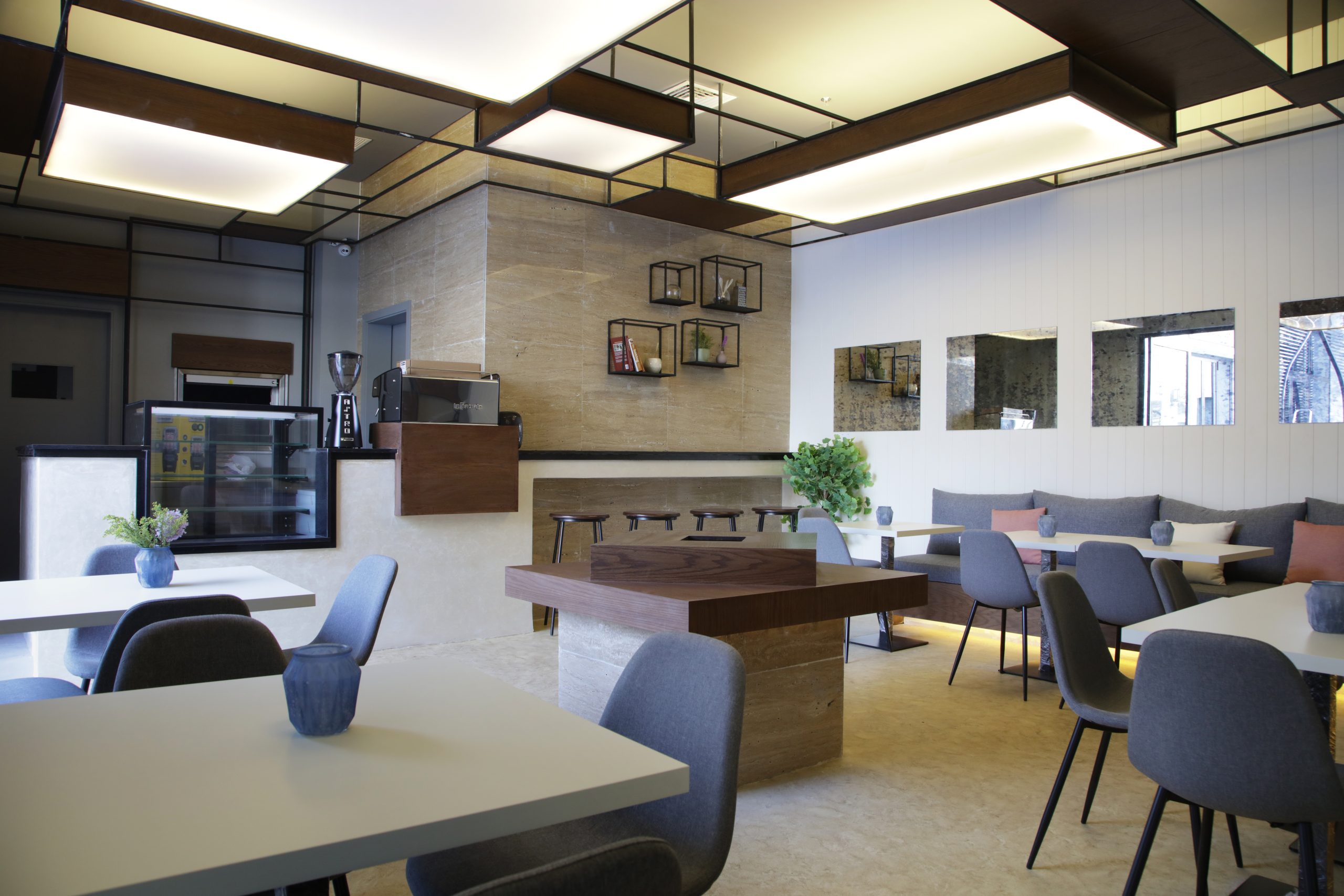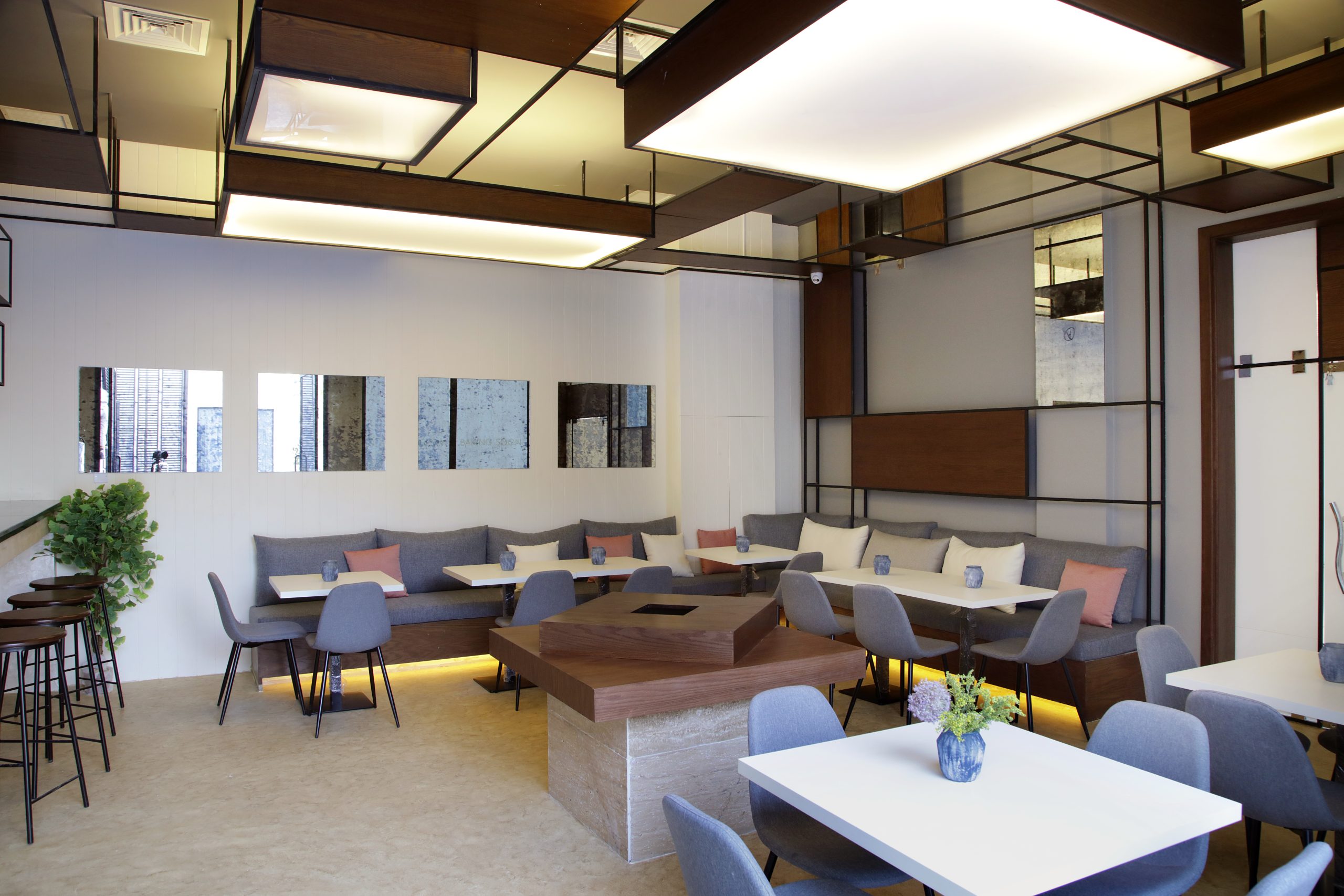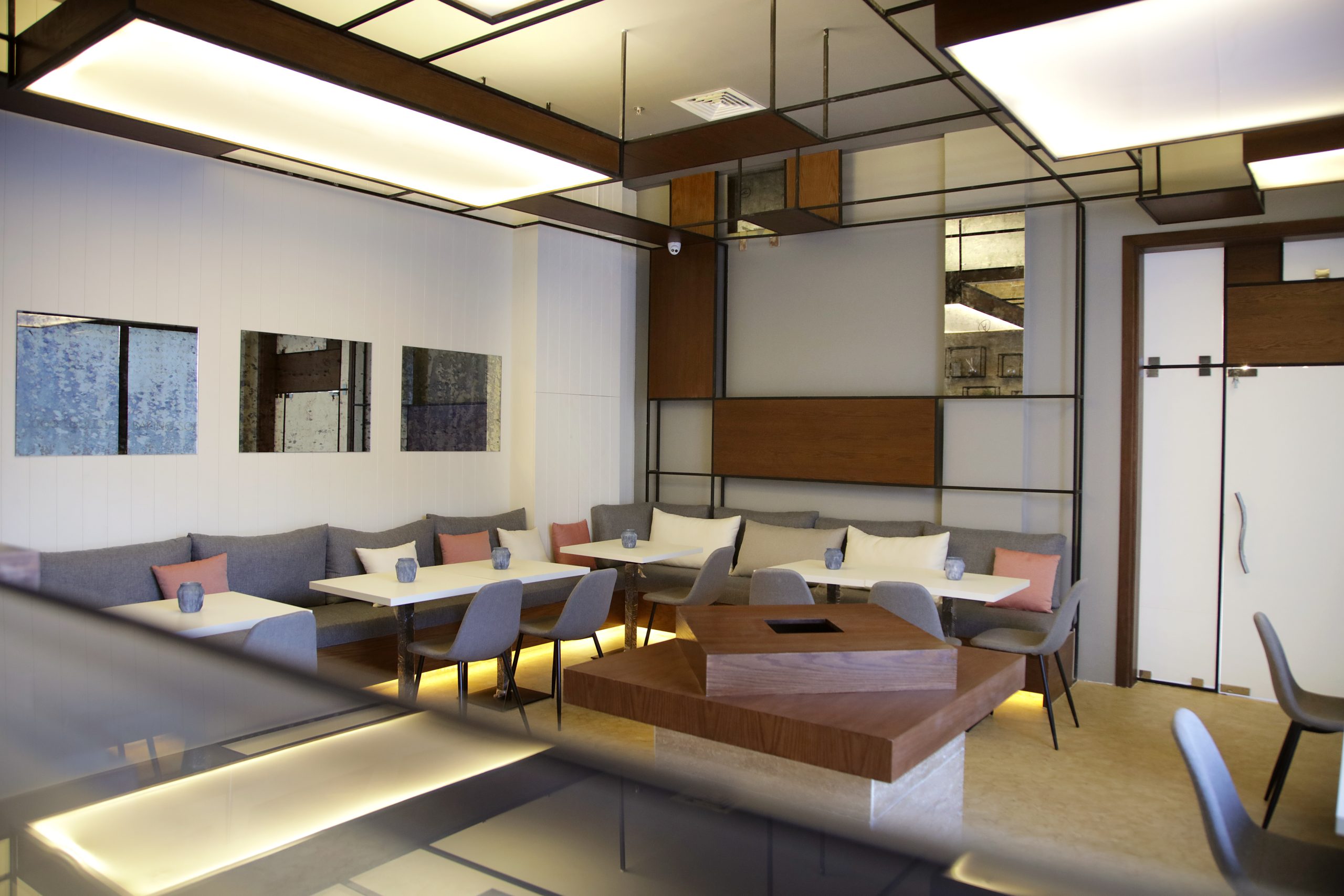 Sage & Butter is an innovative project aimed at revolutionizing the landscape of healthy living through a contemporary and refreshing perspective. Nestled within a vibrant urban setting, Sage & Butter occupies a dedicated area of 350 square meters, offering a unique and rejuvenating experience for patrons seeking a healthier lifestyle. This project embodies the future of wellness and vitality, designed and constructed to cater to the growing demand for a holistic approach to nutrition. It stands as a testament to modern health-conscious endeavors, seamlessly blending the tranquility of nature with the urban landscape.
At the core of Sage & Butter is the belief in harmonizing functionality with the epitome of well-being. The design concept revolves around creating an environment that seamlessly integrates health and modernity, aiming to provide a sanctuary where patrons can nourish both body and soul.
Sage & Butter envisions itself as a sanctuary where patrons can escape the hustle and bustle of their daily lives and embark on a journey towards better health. The project's design concept is inspired by the idea of creating an oasis of wellness, a place where people can retreat to find nourishing sustenance, both physically and mentally.
The space within Sage & Butter is intentionally designed to adapt to various aspects of wellness, from a juice bar offering nutrient-rich elixirs to tranquil spaces for yoga and meditation. The aim is to cater to both traditional wellness practices and contemporary holistic endeavors, allowing each visitor to curate their own wellness journey.
Nature-Inspired Elements:
Inspired by the evergreen concept of nature's nurturing qualities, Sage & Butter incorporates natural light, indoor greenery, and earthy tones in its design. These elements create an inviting atmosphere that allows patrons to reconnect with nature while enjoying their healthful choices.
In addition to functionality, Sage & Butter combines elements of elegance and modernity. It's a space where the aesthetics align with the concept of wellness and vitality. The fusion of form and function ensures that visitors not only receive nourishing sustenance but also experience a heightened sense of tranquility and holistic well-being.
Sage & Butter isn't just a place to enjoy a healthy juice or engage in wellness activities; it's a space where patrons can rekindle their connection with wellness, vitality, and the modern lifestyle. It's an oasis in the bustling urban landscape, offering a holistic approach to nutrition and well-being that represents the future of healthy living.