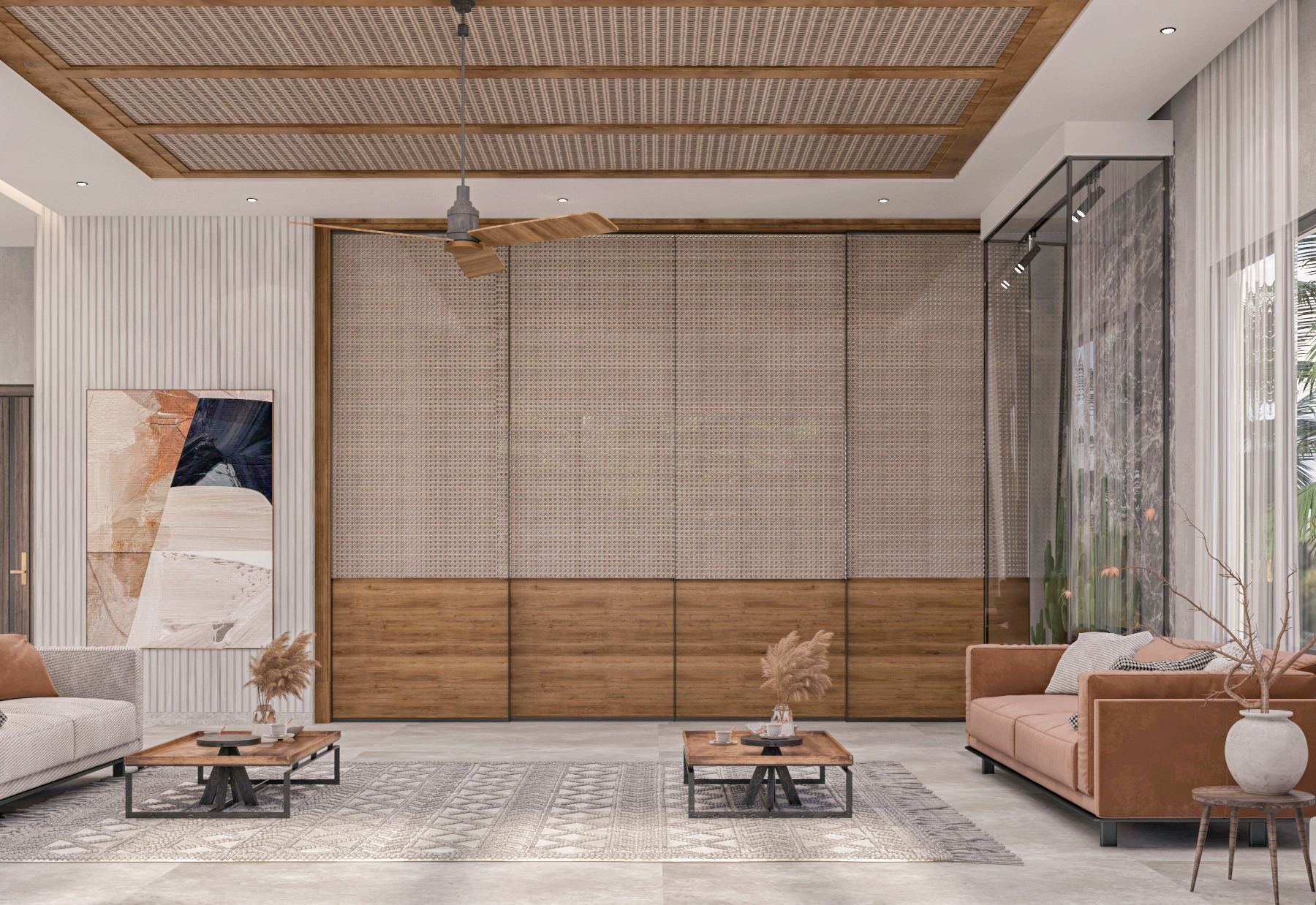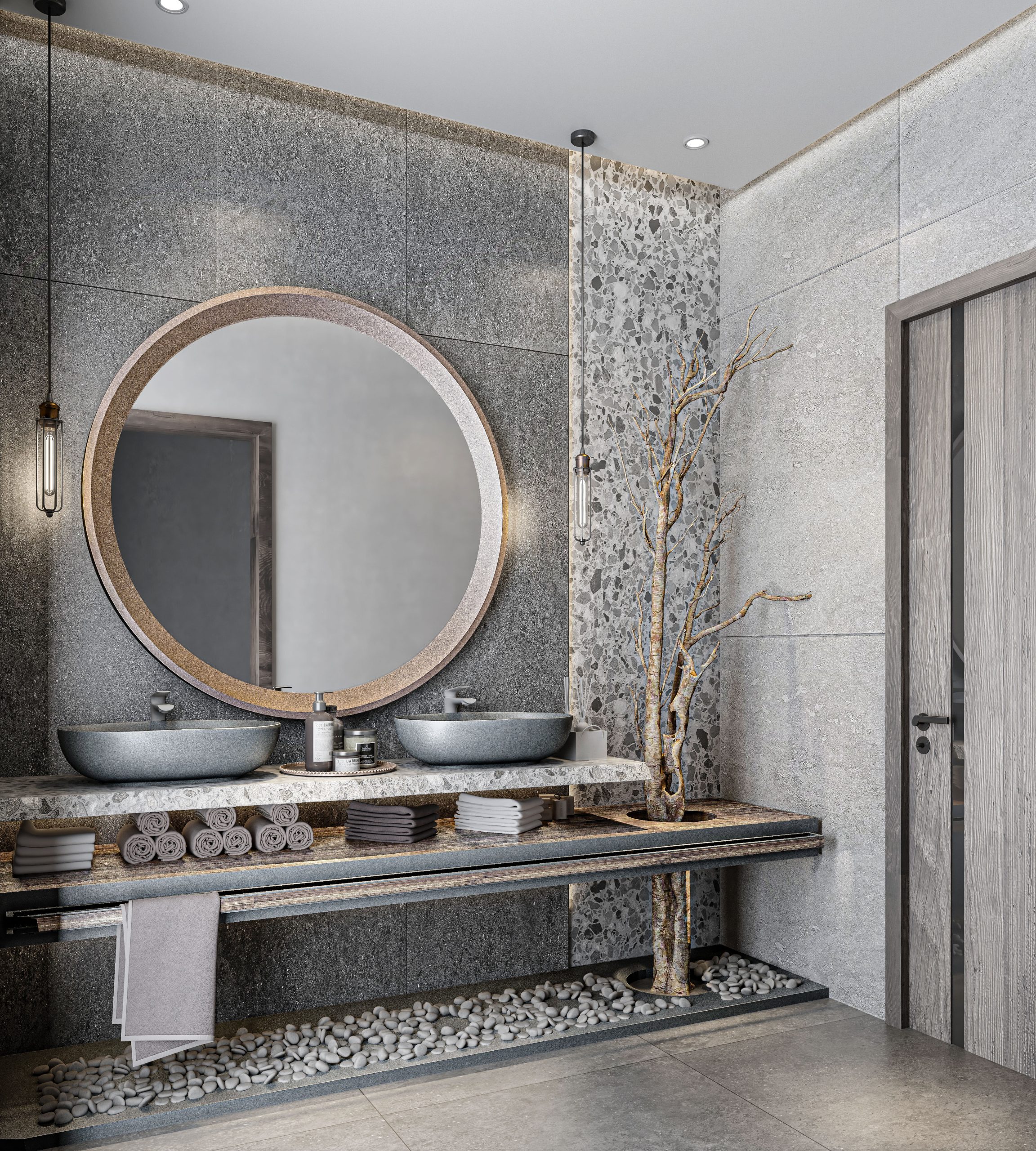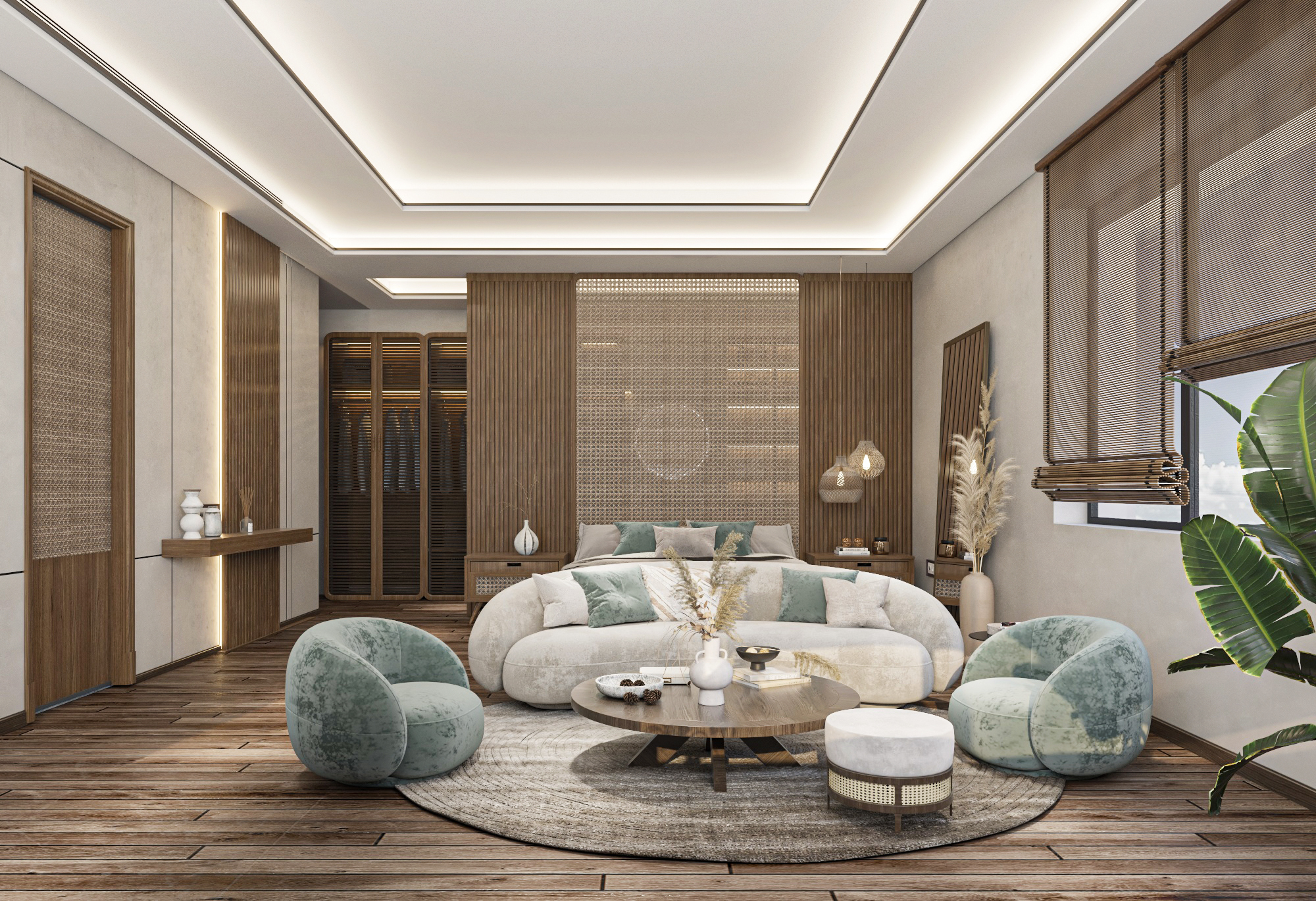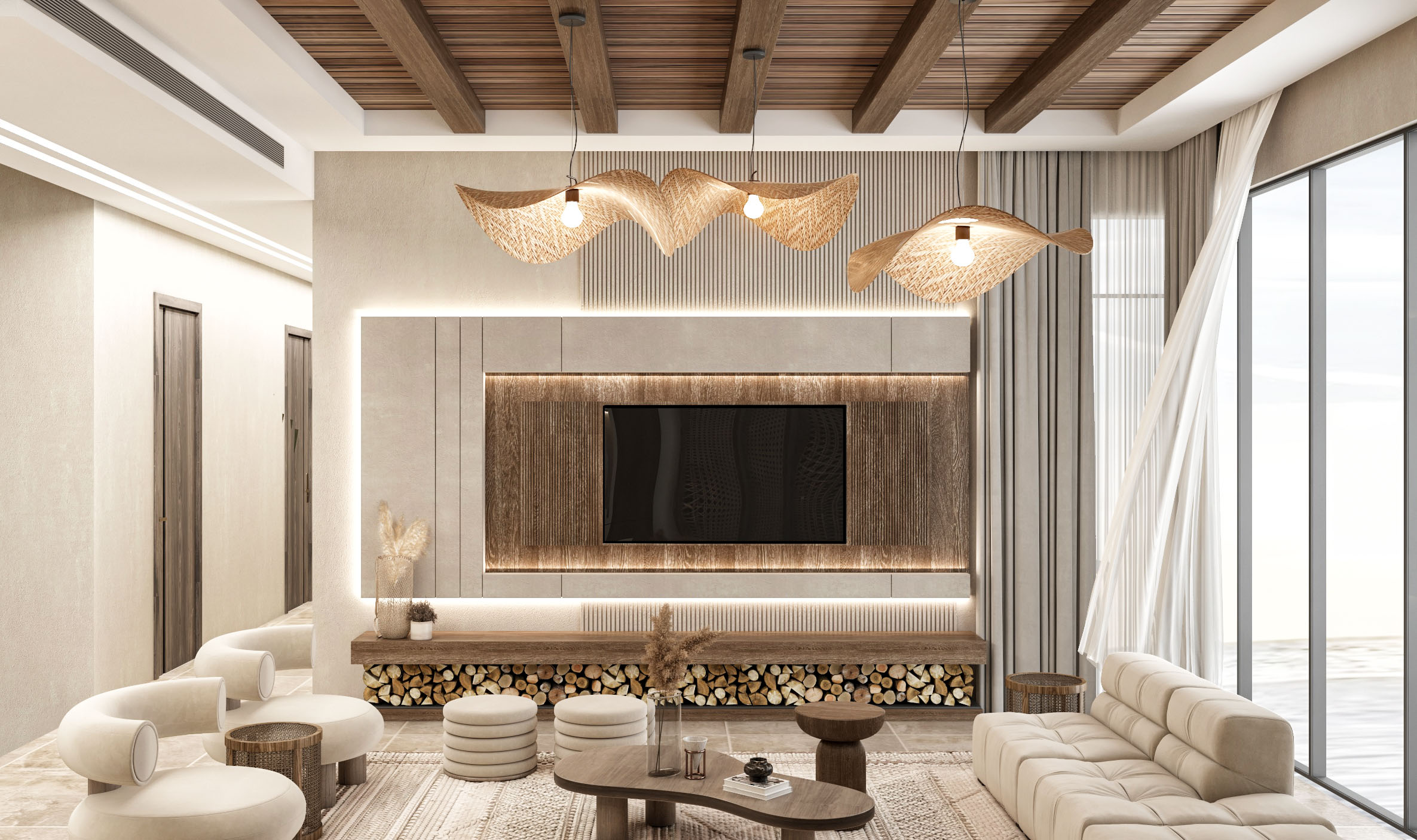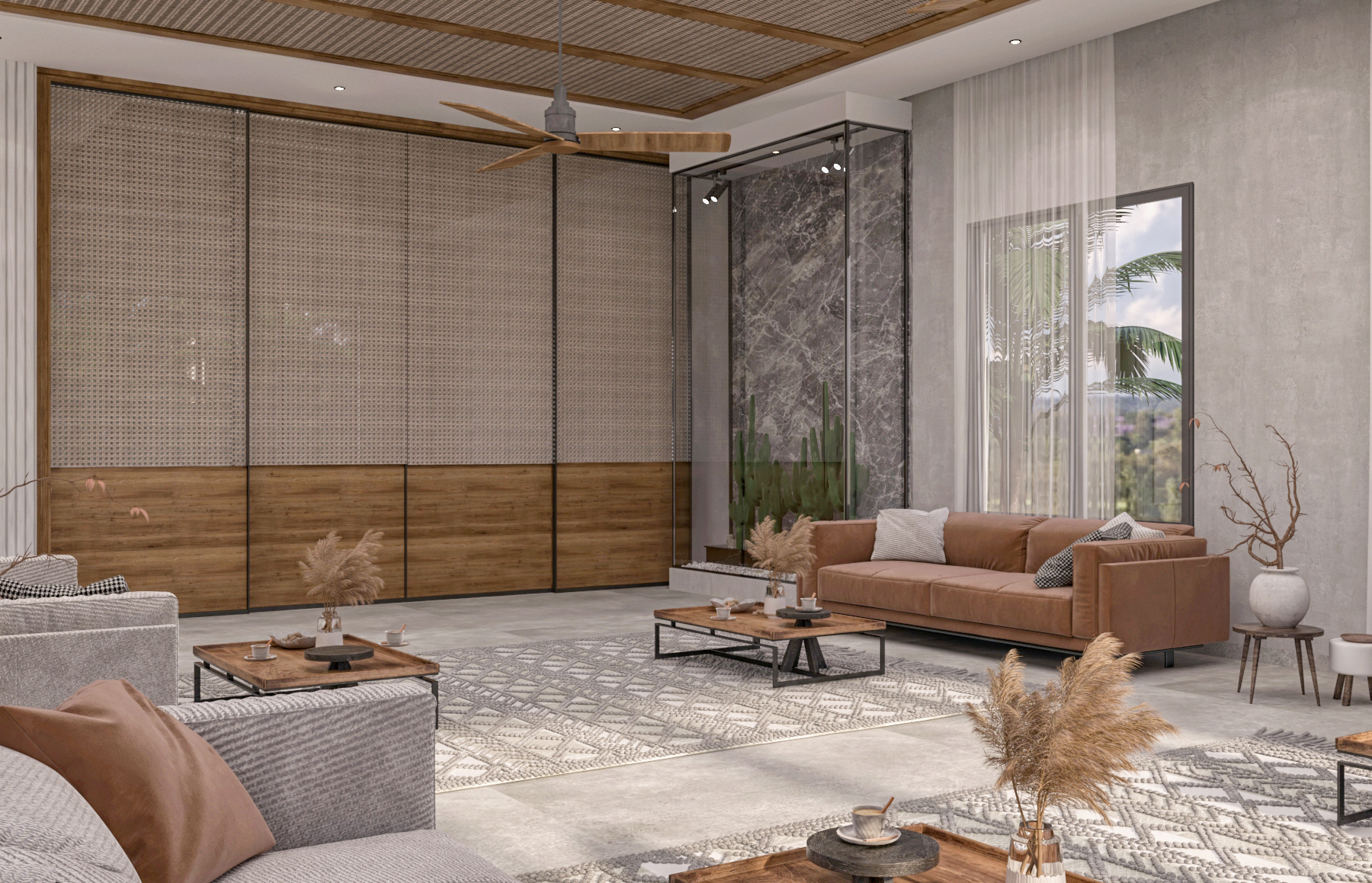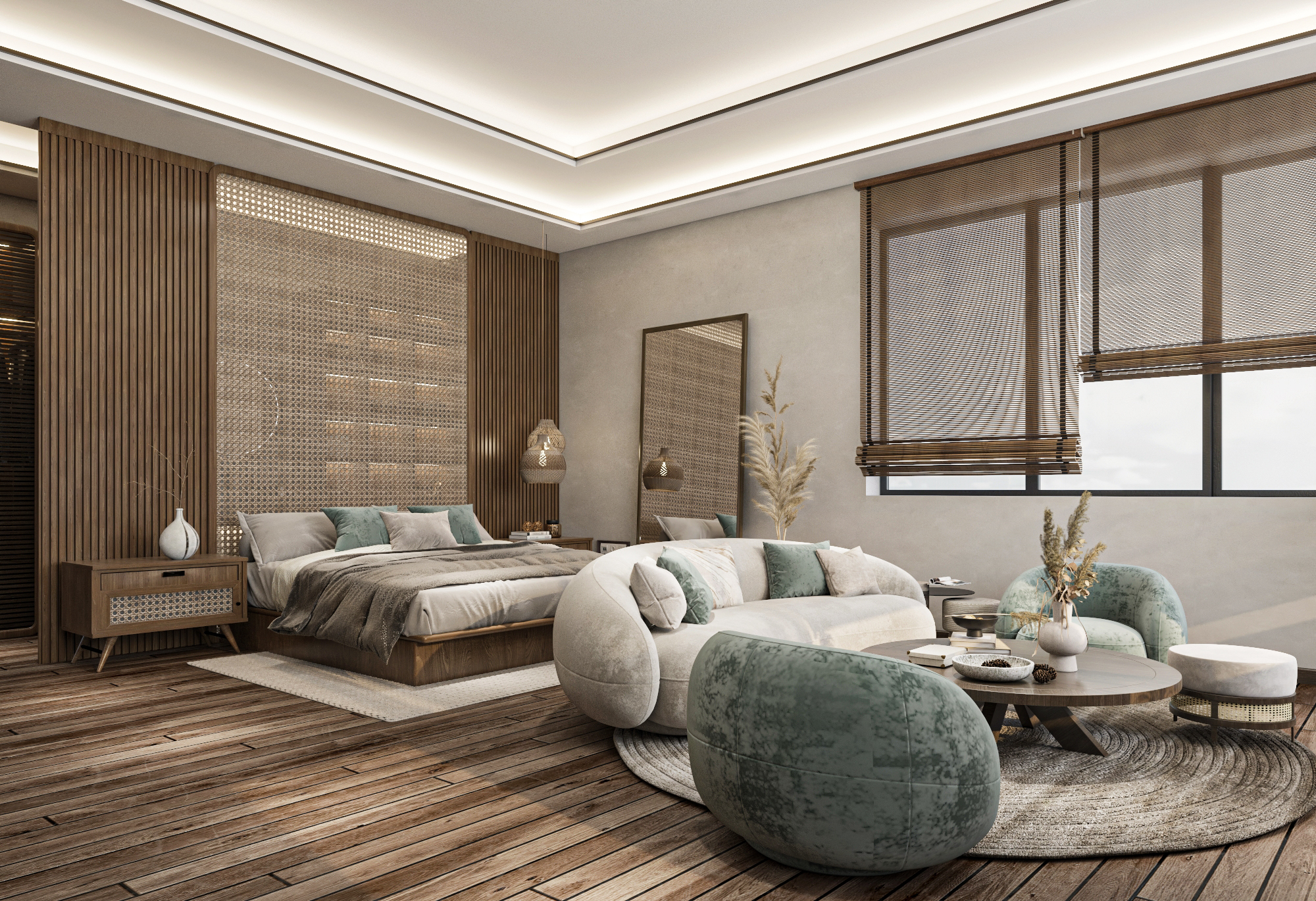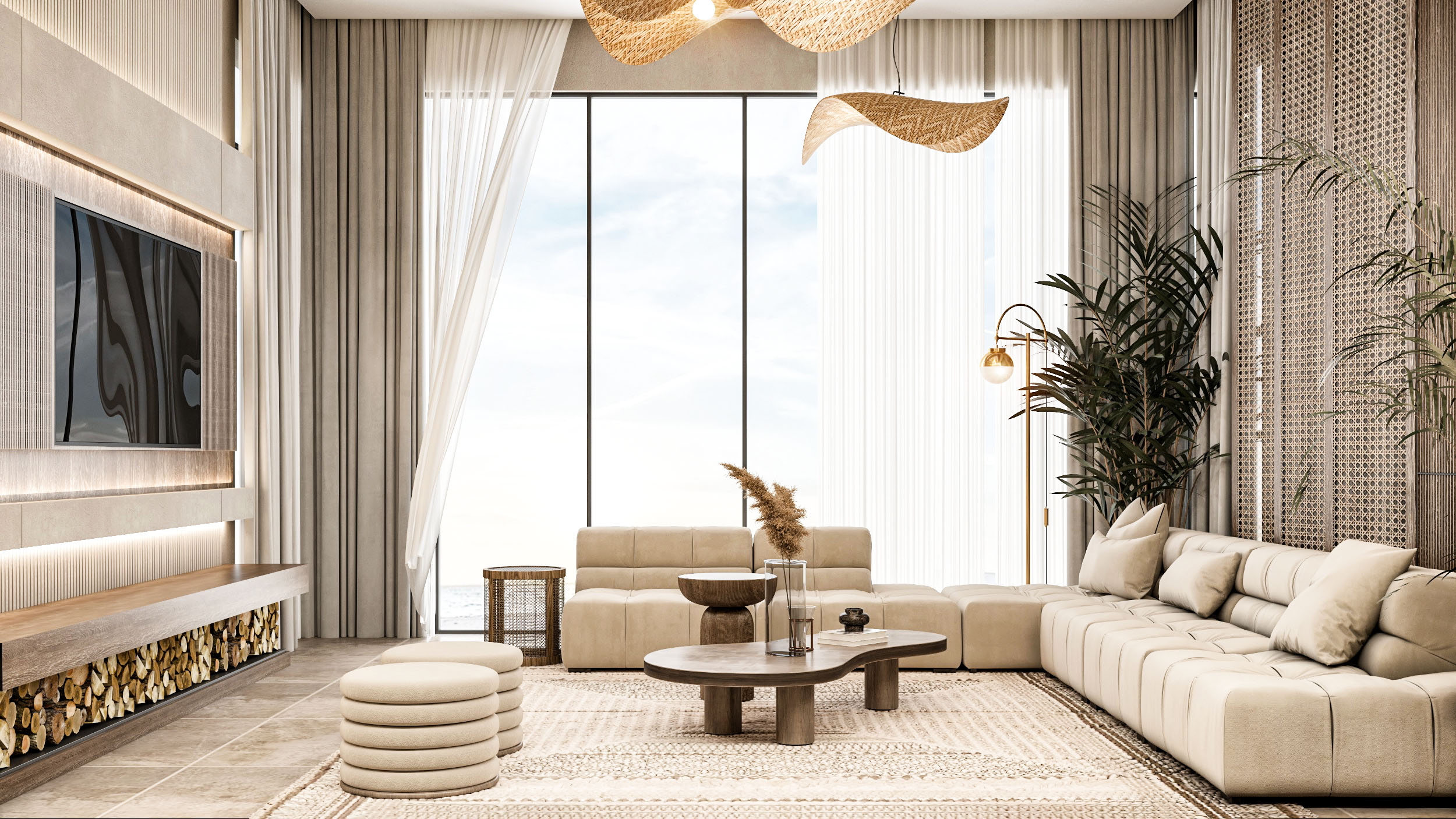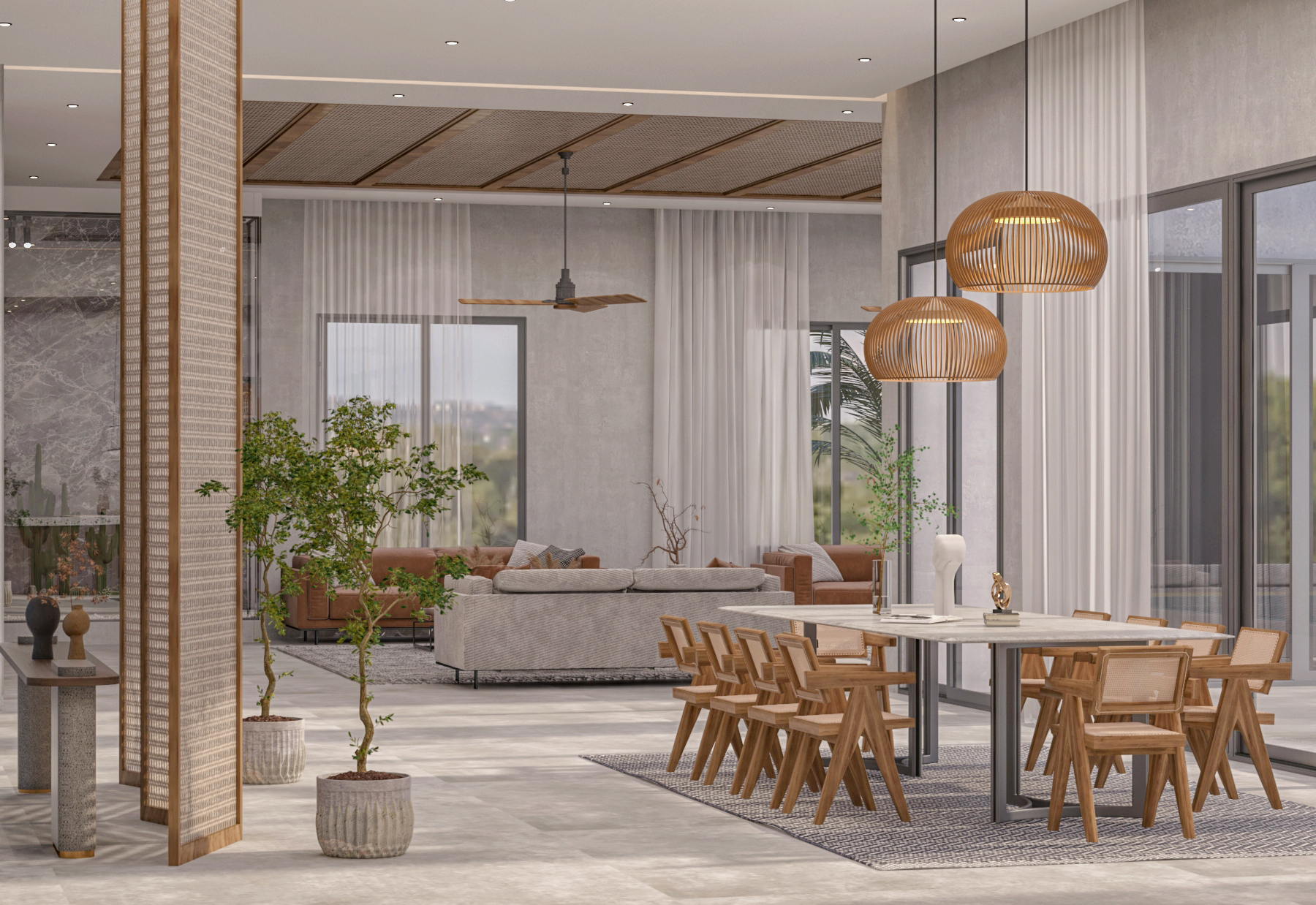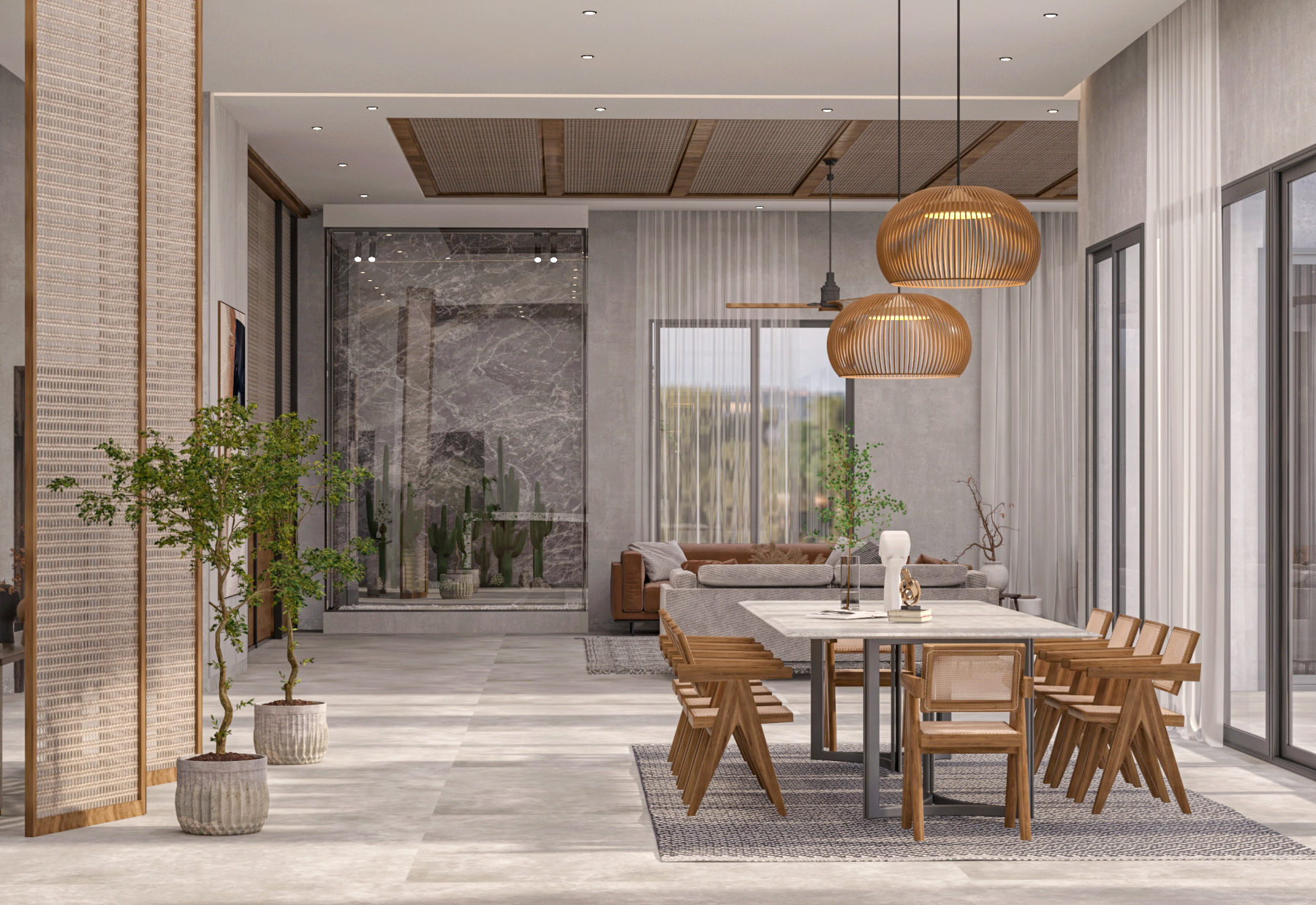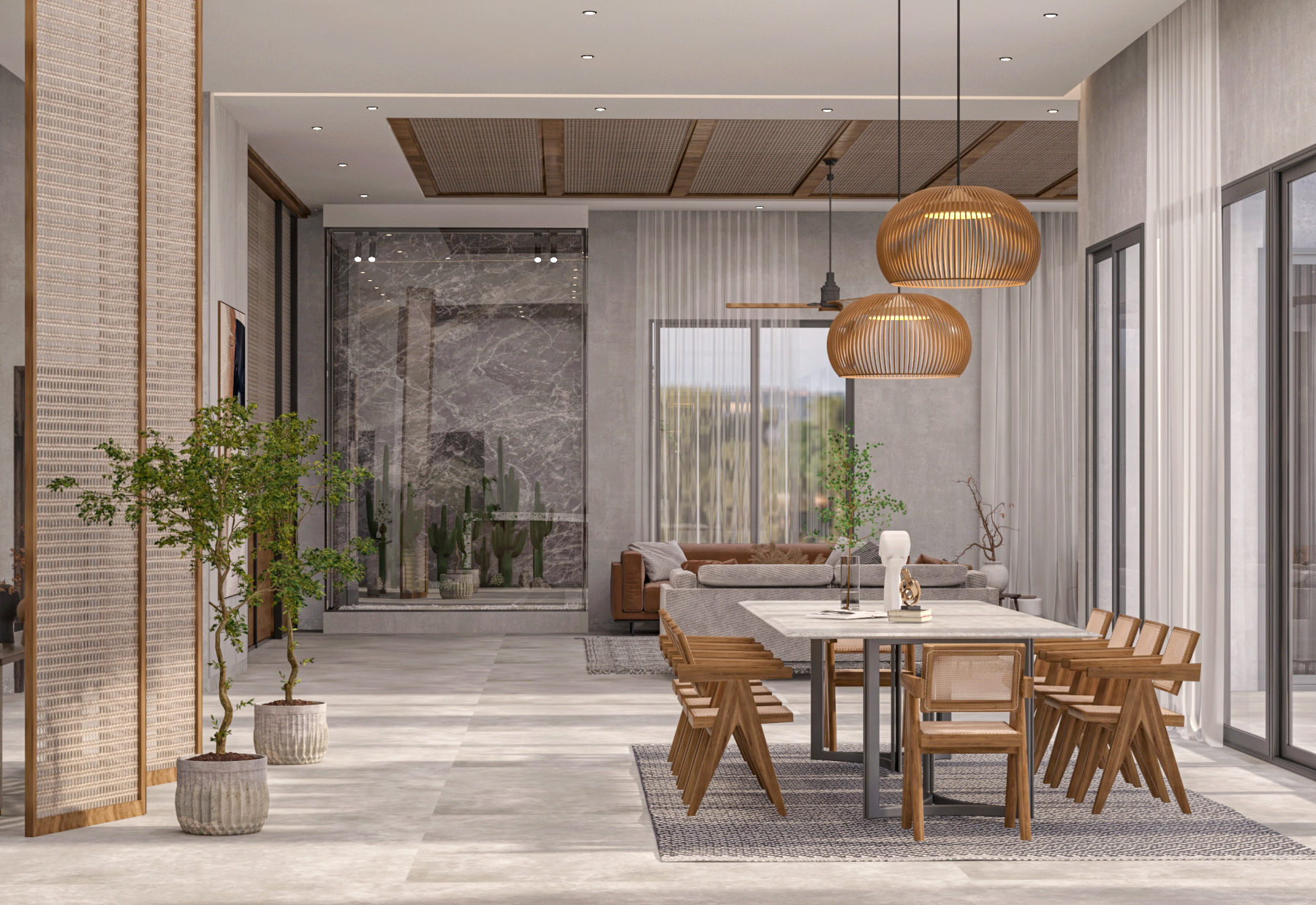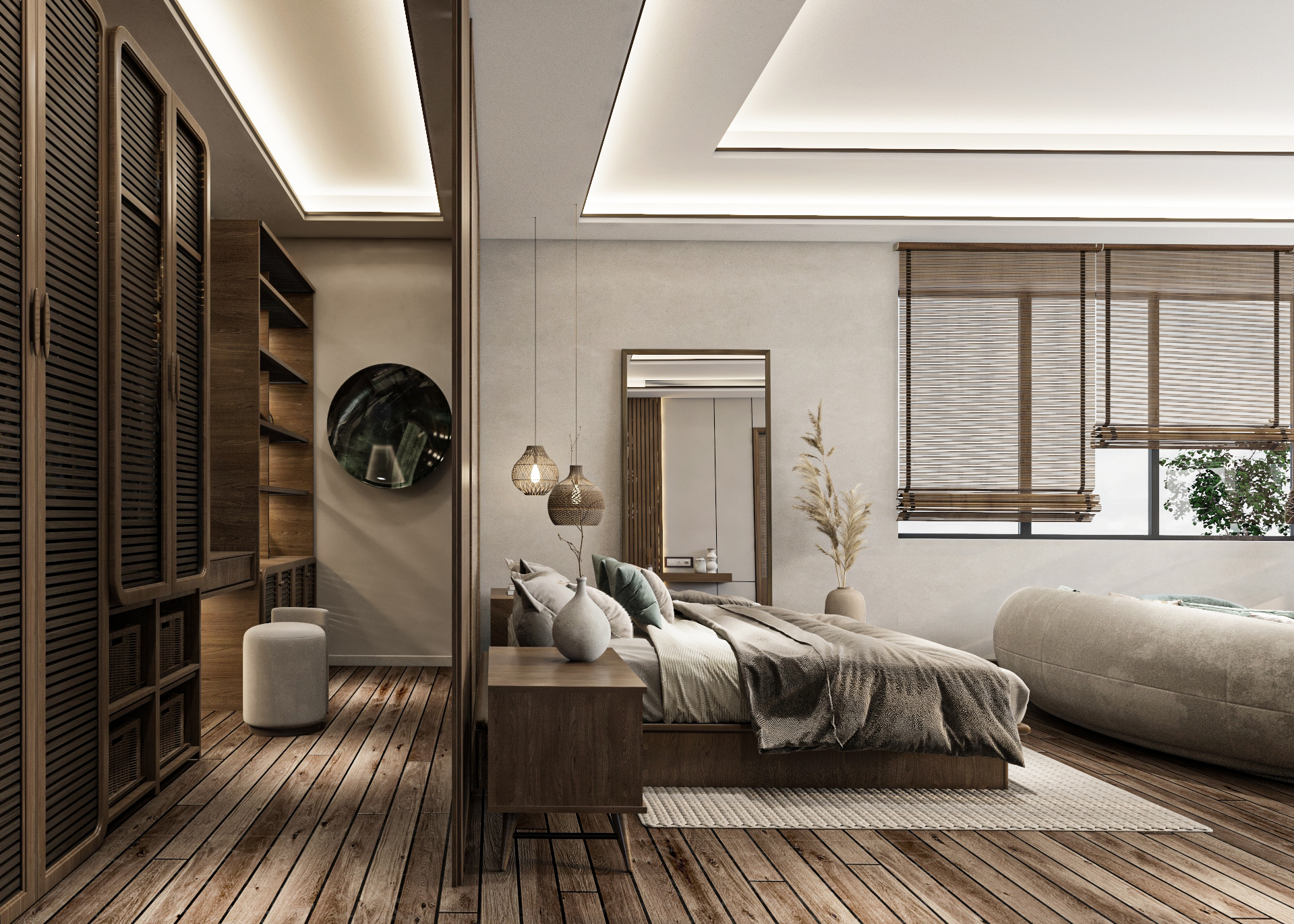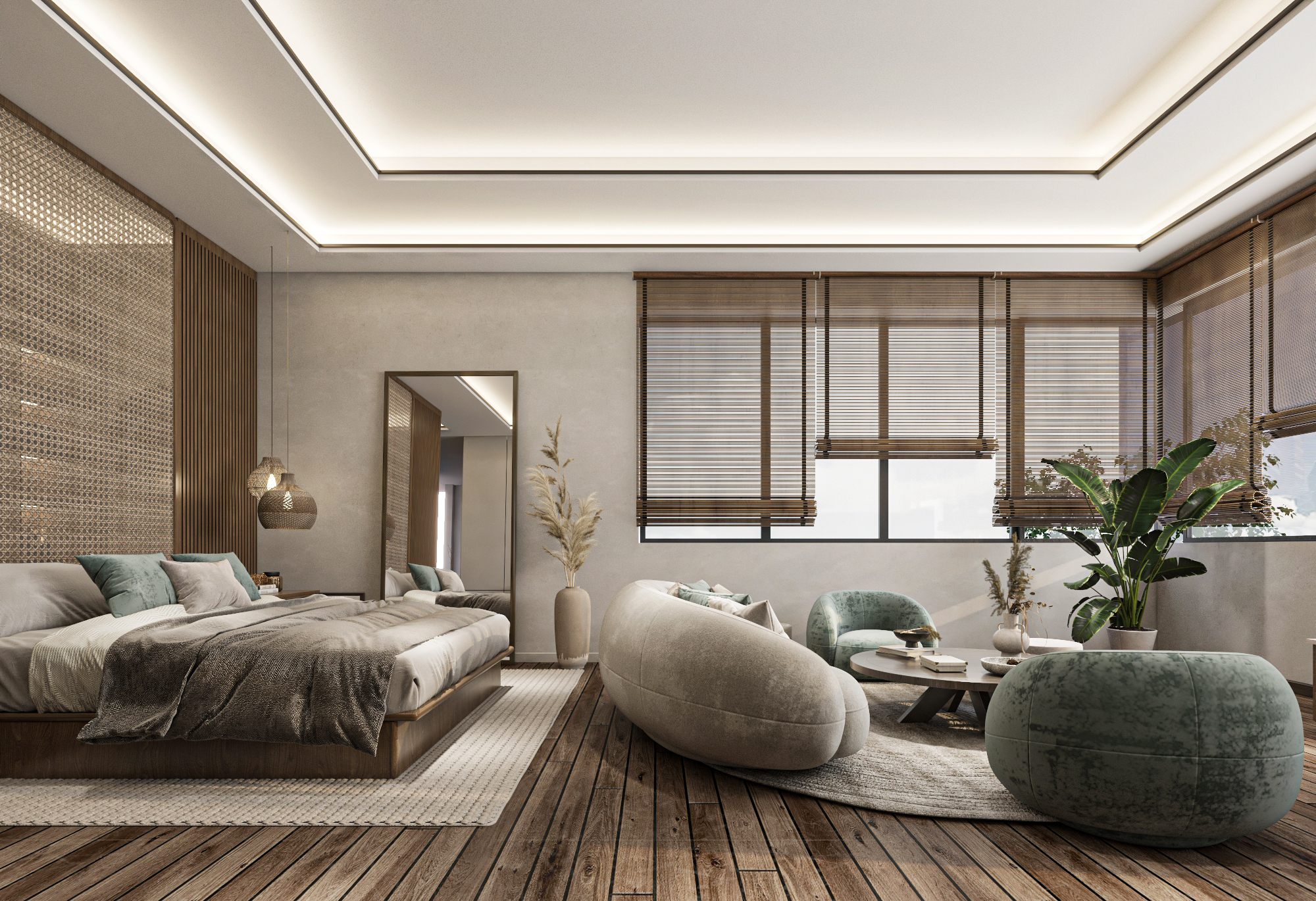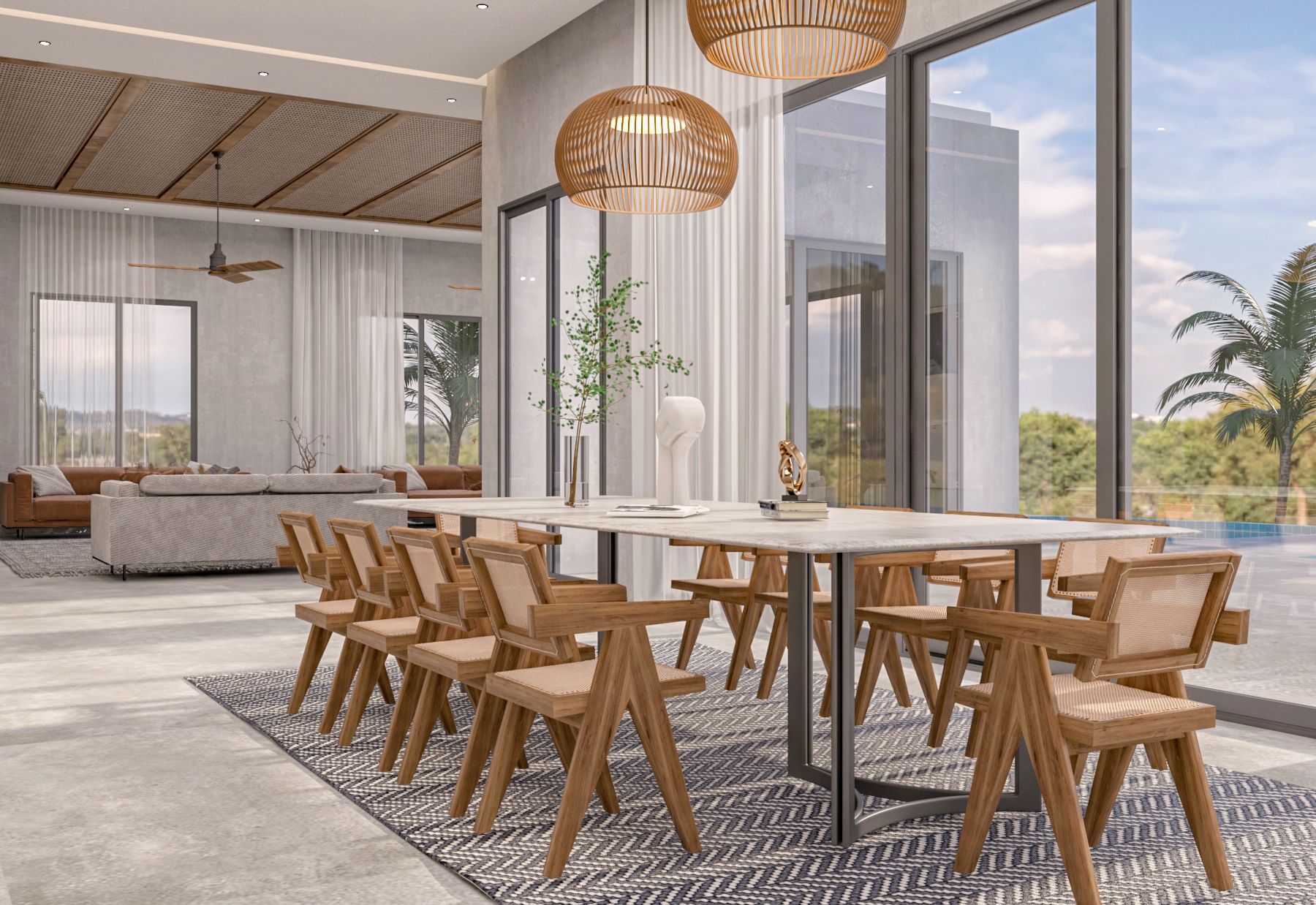 "Farag Oasis" emerges as a visionary addition to the urban landscape, encompassing a vast area of 750 m², dedicated to innovative design. This project represents a hallmark of architectural brilliance situated in the heart of a bustling metropolis. With its substantial footprint, it stands as an embodiment of modern design, offering a versatile space perfectly poised to cater to a wide spectrum of design endeavors. Its strategic location promises to be a beacon, immersing creatives and designers in the thriving heart of urban life.
Harmonizing Innovation with Nature:
At the very core of "Farag Oasis" is a profound commitment to bridging innovation with the natural world. This design concept hinges on crafting an environment that is a seamless blend of creativity and environmental harmony. The spaces within are envisioned to be not just responsive but also regenerative, accommodating both conventional design practices and cutting-edge, sustainable concepts.
Bridging Innovation with Nature: "Farag Oasis" endeavors to create spaces that harness the power of innovation while being intrinsically linked to nature. It is a place where the language of design finds a harmonious connection with the environment.

Adaptive Design: Inspired by the dynamism of the surrounding urban environment, the project offers adaptable design spaces. This adaptability caters to a diverse range of design disciplines, promoting a creative atmosphere that is ever-evolving and responsive.

Utilizing Open Spaces: Similar to how the project area makes optimal use of its surroundings, "Farag Oasis" integrates open spaces for design inspiration. These open spaces are places where ideas can flow freely, much like the energy of a dynamic city.

Infusion of Natural Light: Like New Cairo's sun, which energizes and invigorates its inhabitants, "Farag Oasis" harnesses the power of natural light. It provides an abundance of daylight to every corner, enhancing the creative process and promoting the well-being of its occupants.

Cutting-Edge Design Resources: With state-of-the-art design amenities at your fingertips, "Farag Oasis" sets a new standard for design excellence. It ensures that designers experience both the comforts of a well-designed space and the efficiency necessary to cultivate their creative pursuits.
In "Farag Oasis," design professionals won't merely find a space to work; they'll discover a design haven where innovation and nature coalesce to spark boundless creativity and ingenuity. It's not just a place to design; it's a space where design finds its oasis.