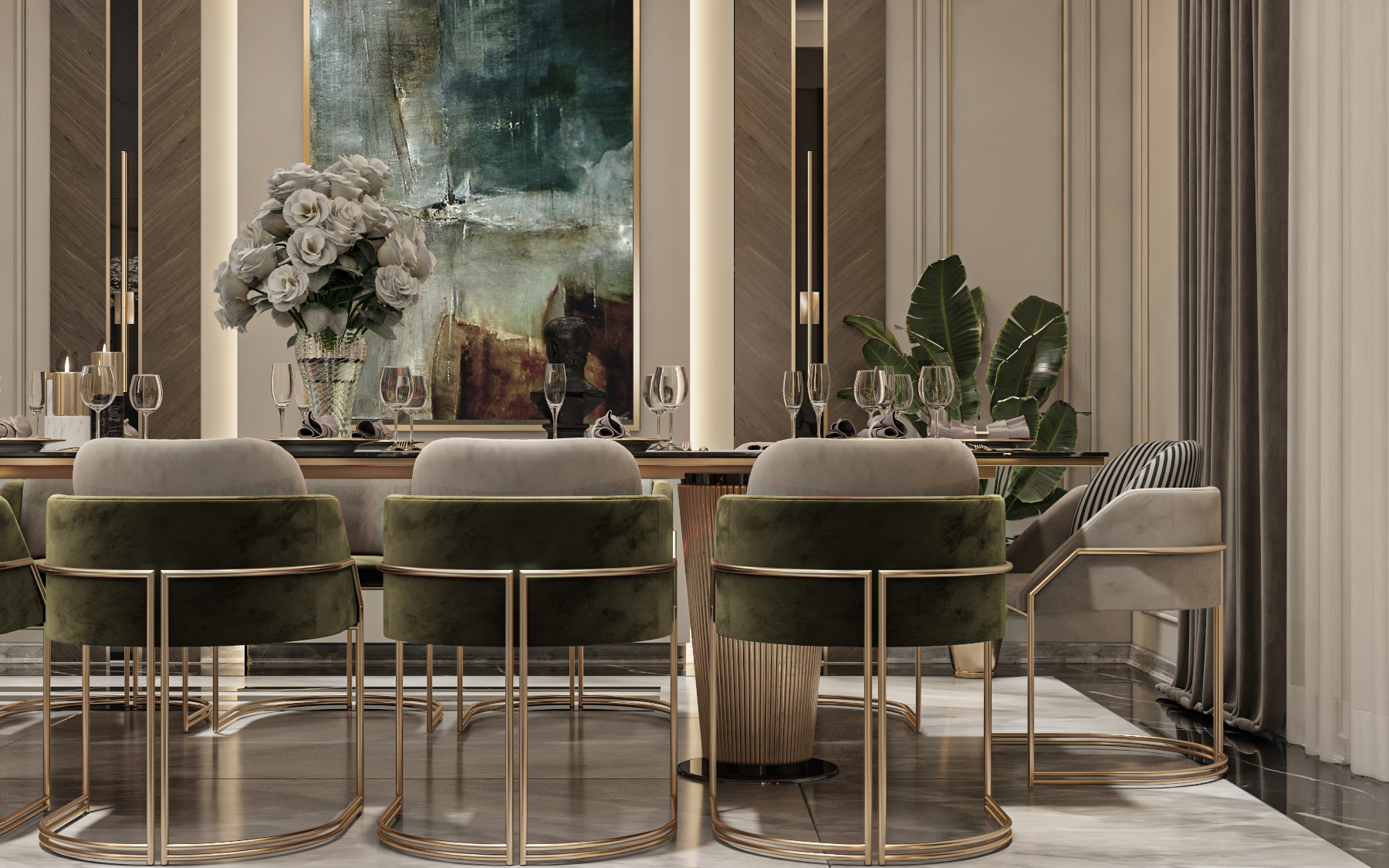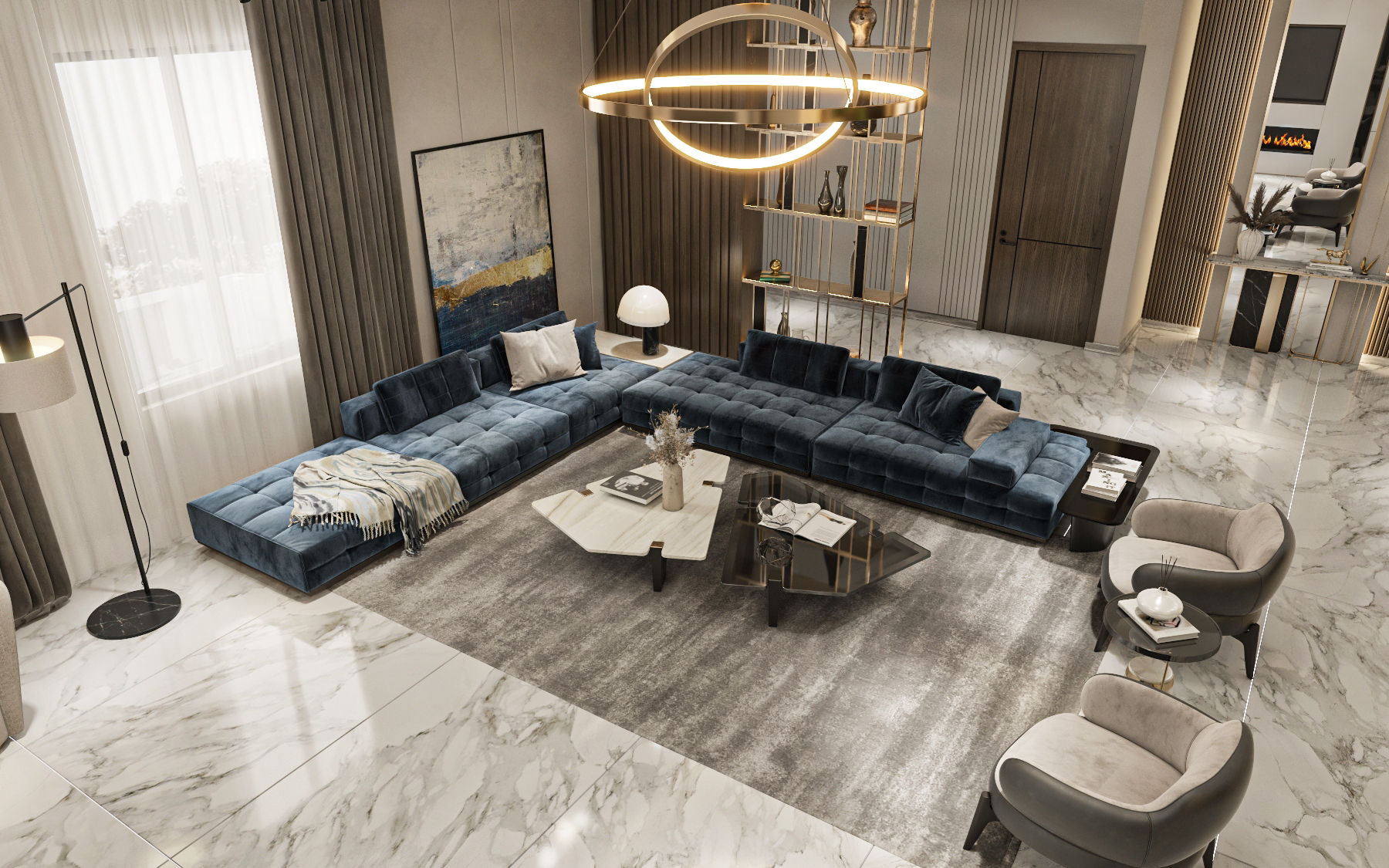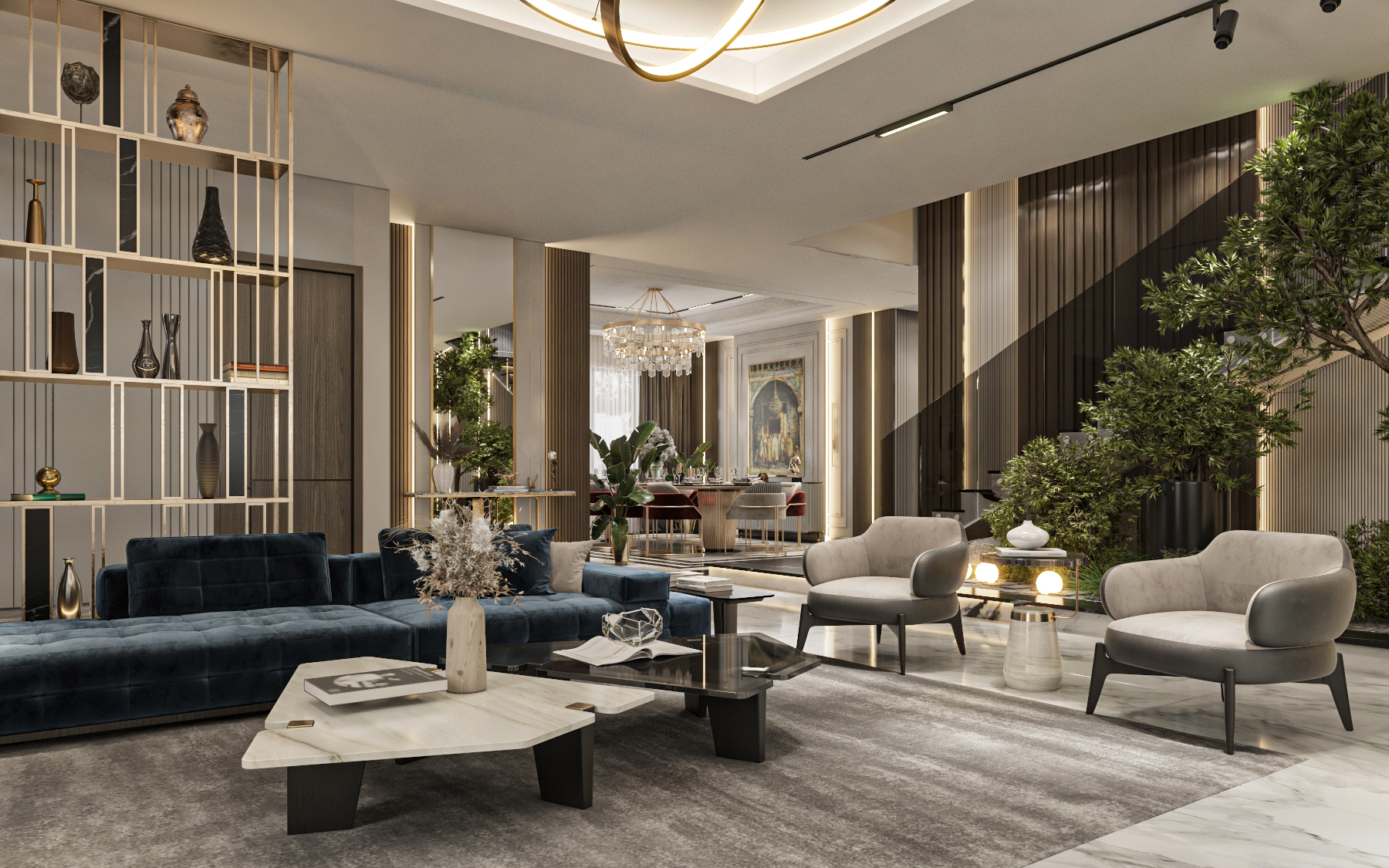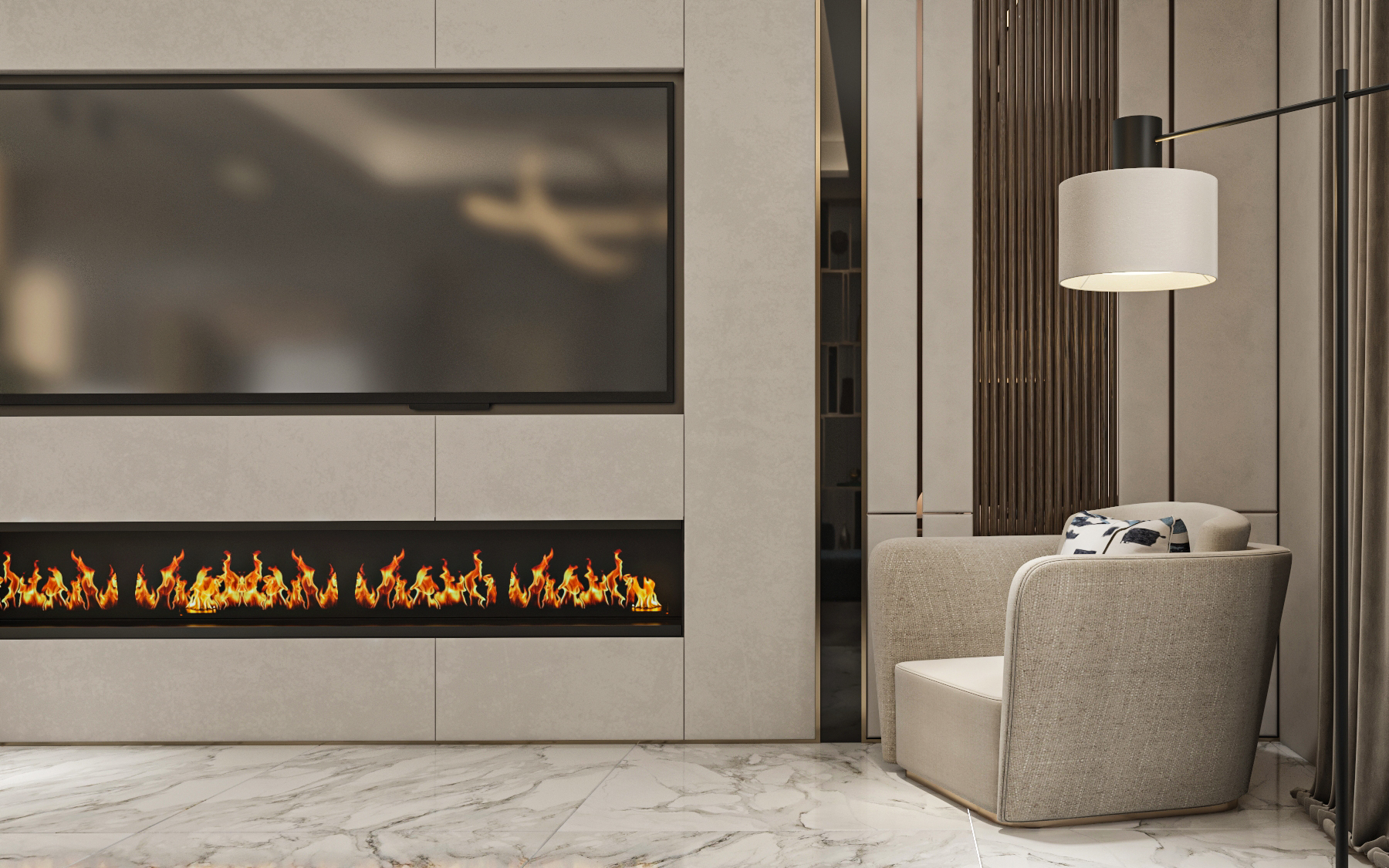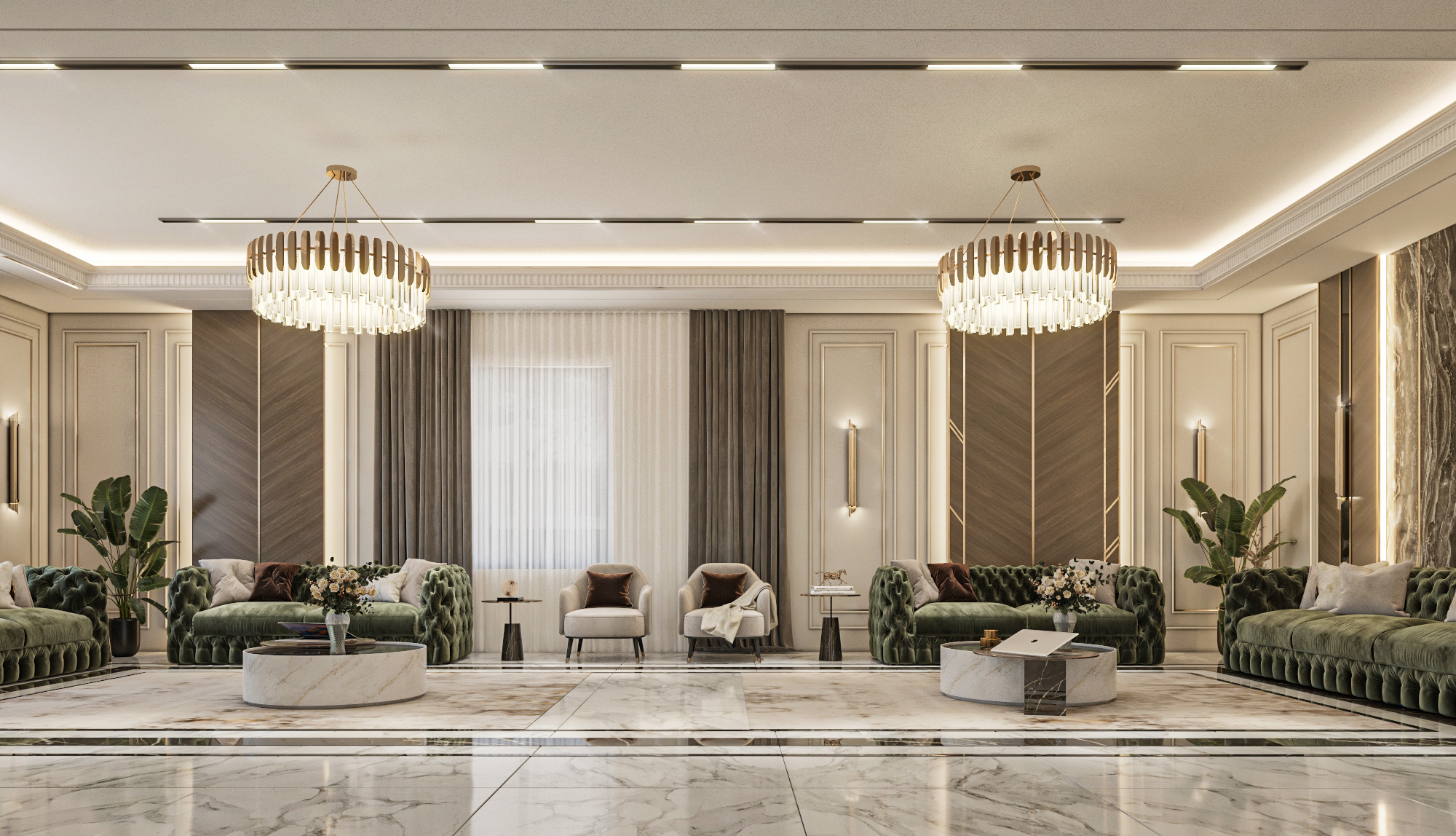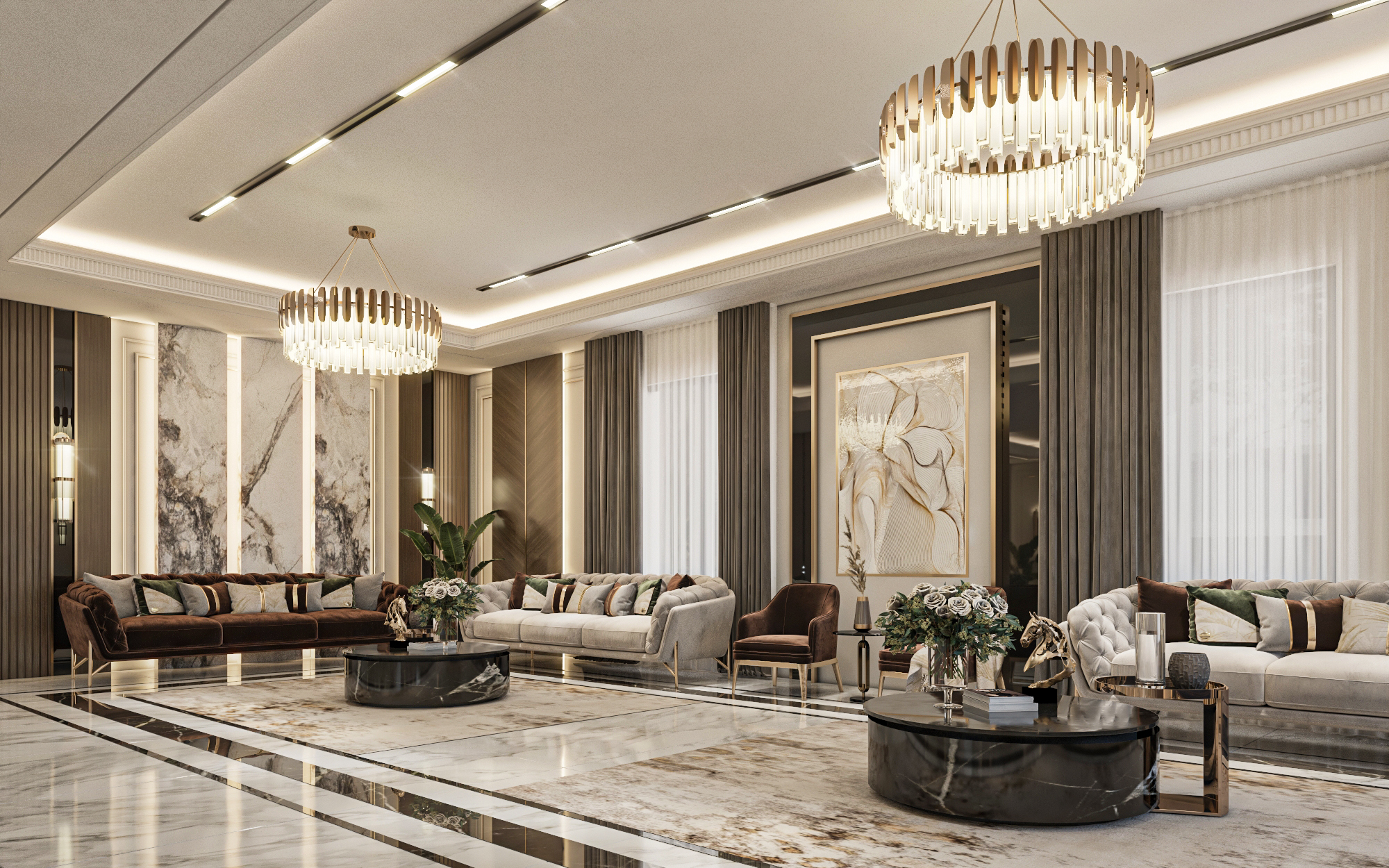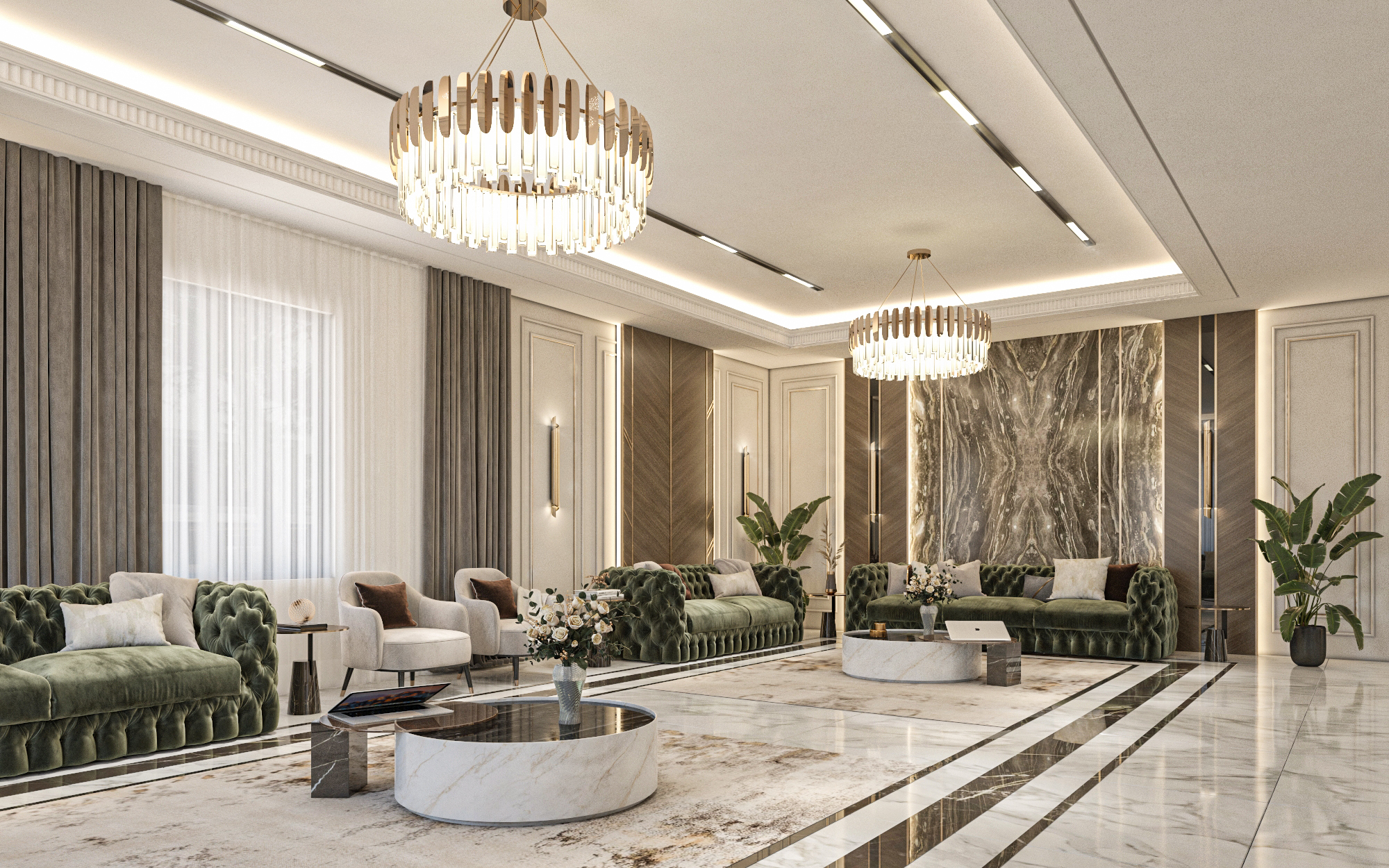 Nestled in a vibrant urban landscape, Khloud is a visionary project that graces an impressive area of 450 square meters. Located in a prominent city, Khloud represents a bold step forward in contemporary design for a diverse array of applications. This dynamic project is a testament to innovative design, seamlessly blending functionality with aesthetics to create a space that transcends conventional expectations.
The fundamental concept behind Khloud revolves around the fusion of functionality and aesthetics, redefining the boundaries of contemporary design. The project aims to provide a versatile environment that encourages productivity while exuding elegance and modernity. Its adaptable spaces are meticulously crafted to cater to a wide spectrum of traditional business setups and pioneering commercial ventures.
Harmonizing Functionality and Elegance:
Khloud is more than just a physical space; it's an embodiment of the perfect synergy between form and function. The design concept draws inspiration from the ever-evolving dynamics of its surroundings, mirroring the city's fusion of tradition and modernism. By prioritizing the utilization of open spaces, natural light integration, and state-of-the-art amenities, Khloud ensures that occupants experience both comfort and efficiency.
The project's adaptable spaces are designed to evolve with your needs, offering a flexible canvas for diverse commercial endeavors. Whether you are envisioning a traditional office space, a cutting-edge tech hub, or an upscale retail outlet, Khloud can be tailored to accommodate your vision.
Inspired by the Local Dynamism:
Khloud takes inspiration from the dynamic essence of its location. Just as the city of New Cairo continuously reinvents itself, this project embodies the same spirit of innovation, presenting a space where tradition meets modernity in a perfect blend.
Optimal Use of Open Spaces:
Khloud makes efficient use of open spaces to foster collaboration, creativity, and a sense of community. The project is not merely a place of business but a thriving ecosystem where ideas can flourish.
Natural Light Integration:
Ample natural light floods the interiors, creating a warm and inviting ambiance. This emphasis on natural lighting not only reduces energy consumption but also promotes the well-being of those within, ensuring a healthy and productive environment.
State-of-the-Art Amenities:
Khloud is equipped with cutting-edge amenities that elevate the overall experience. From advanced security systems to modern infrastructure, every aspect is designed to meet the highest standards, ensuring that businesses thrive in an environment that caters to their evolving needs.
Khloud is more than just a space; it is a vision brought to life, a harmonious blend of innovation, functionality, and aesthetics. In its unique approach to design, it seeks to redefine the boundaries of contemporary architecture, creating a dynamic and versatile space where businesses can thrive and dreams can take flight.