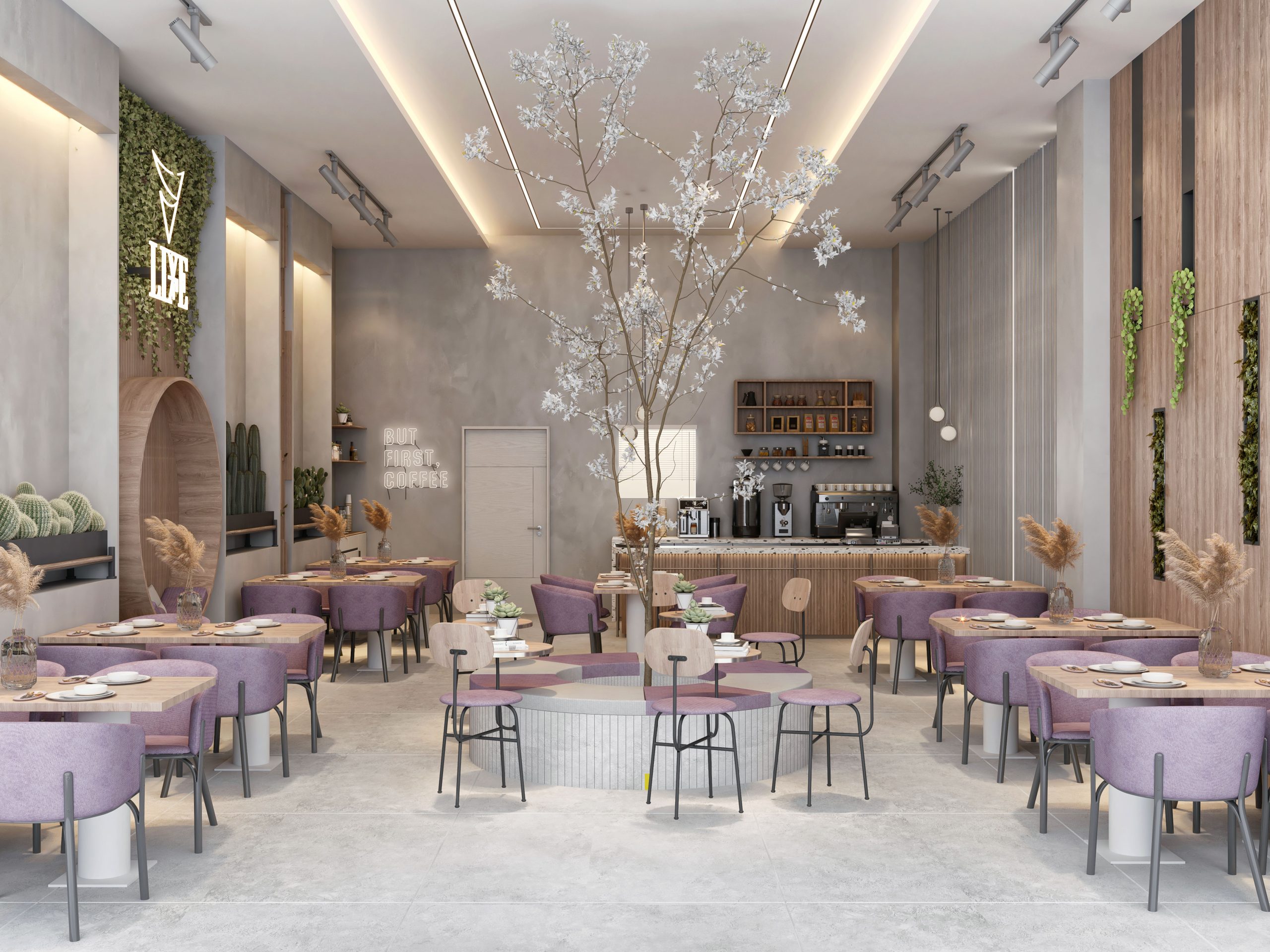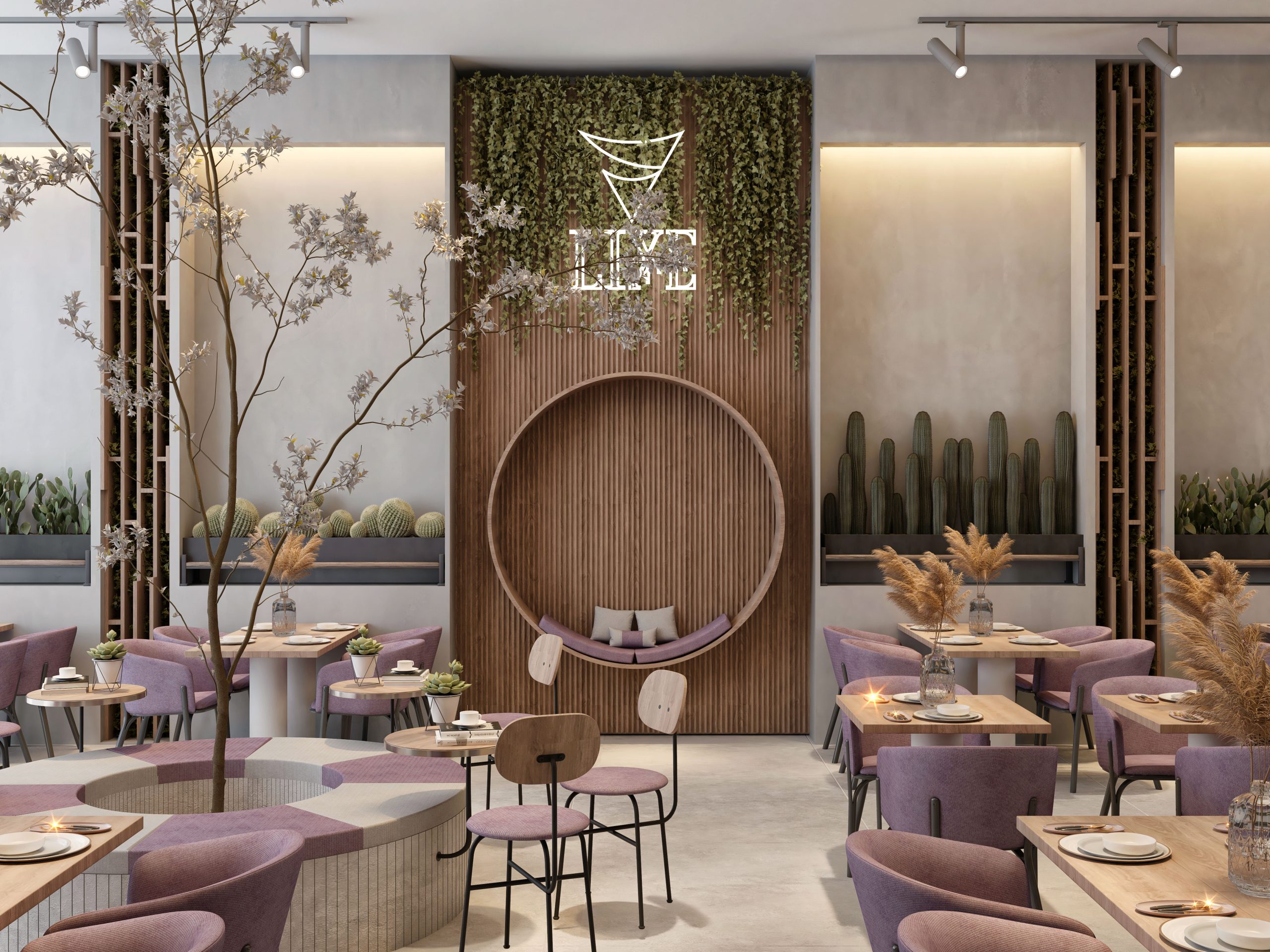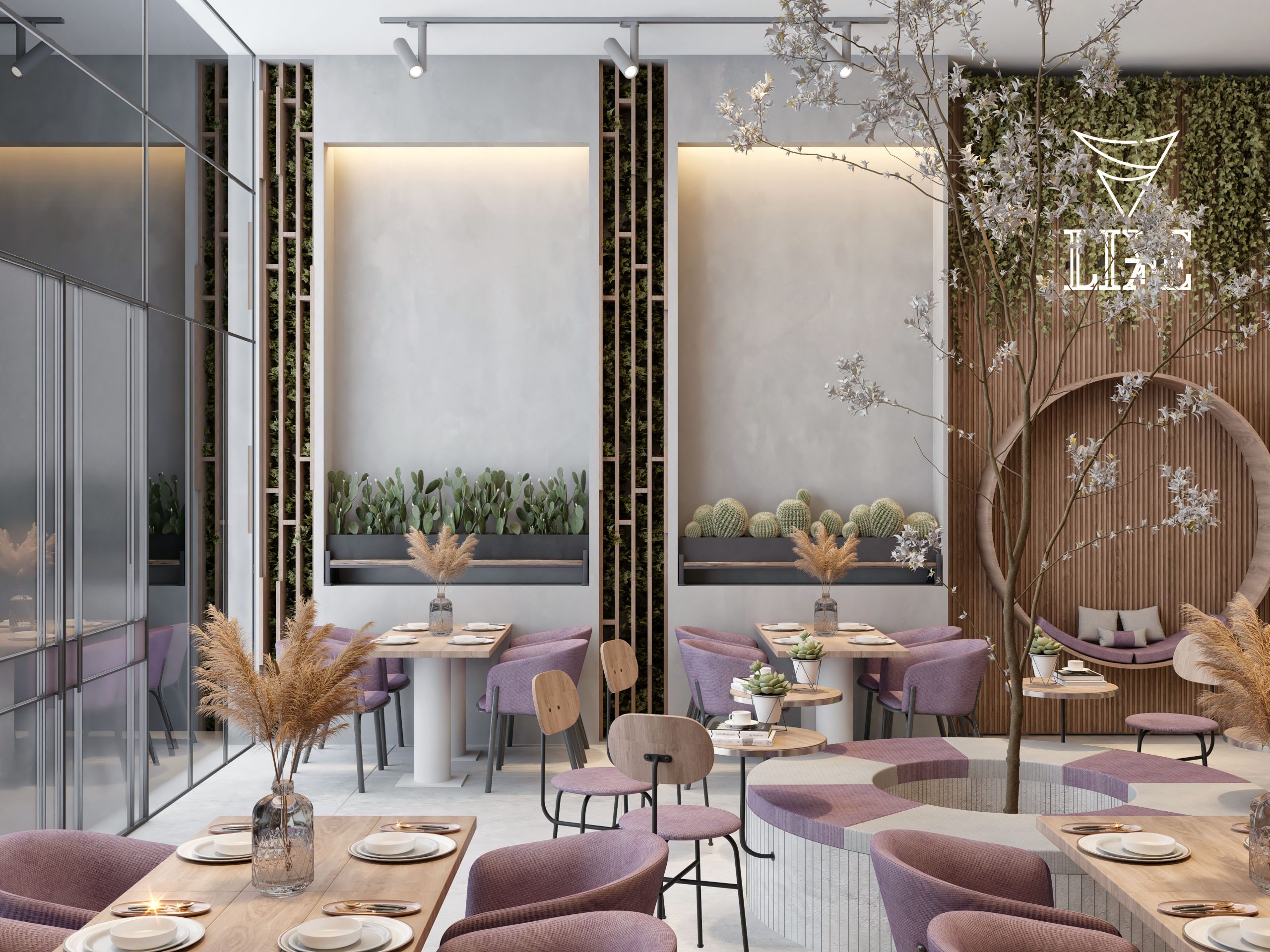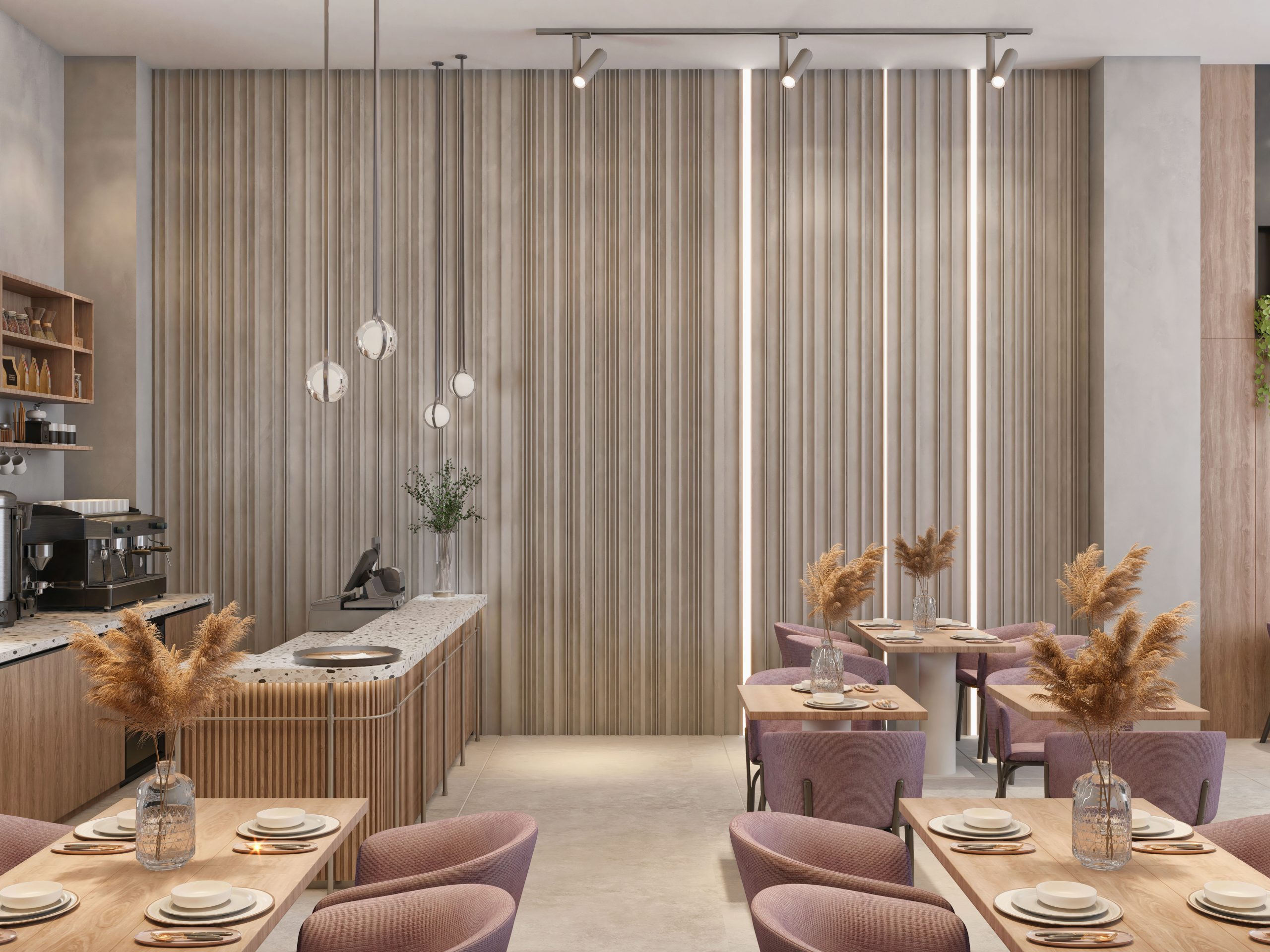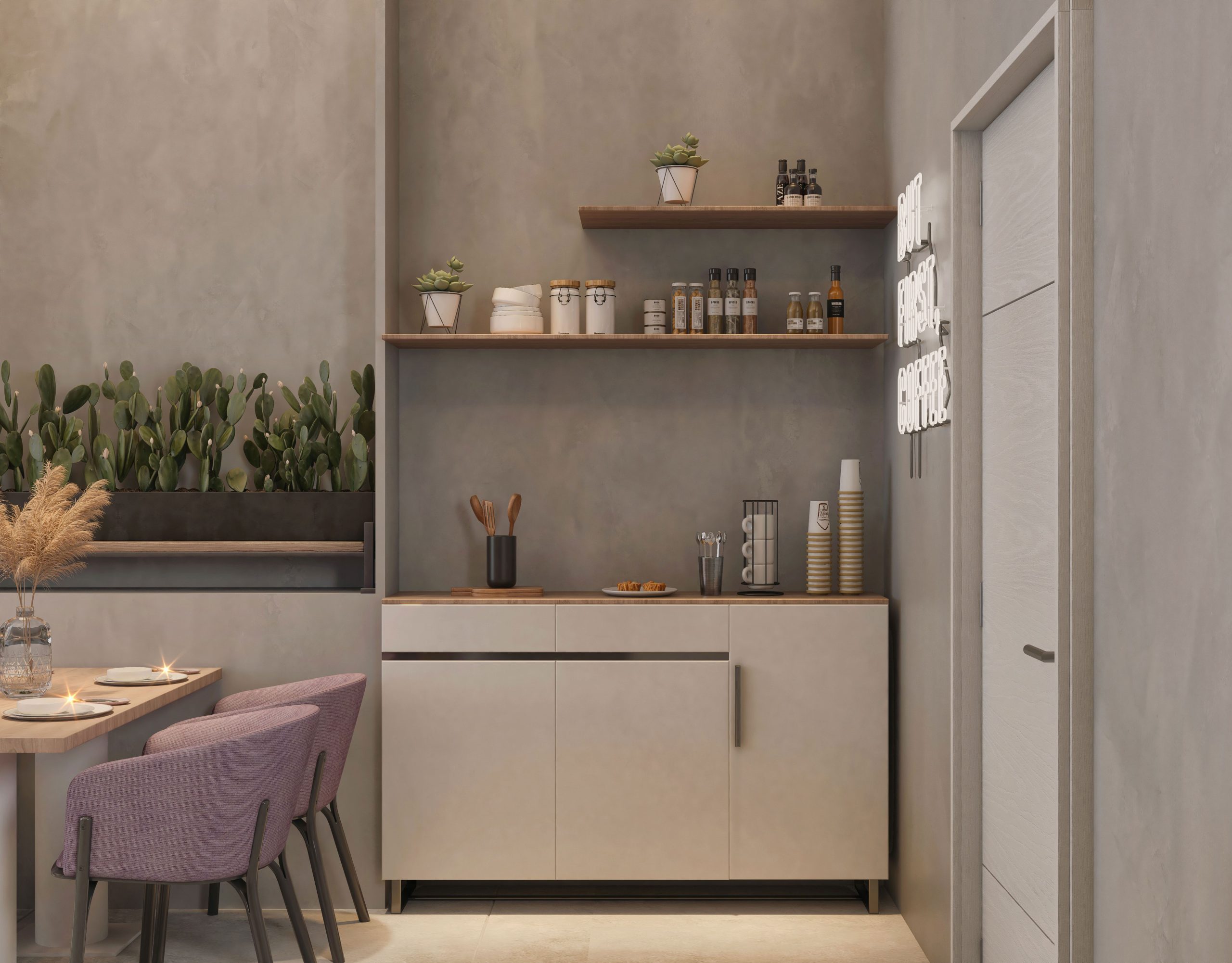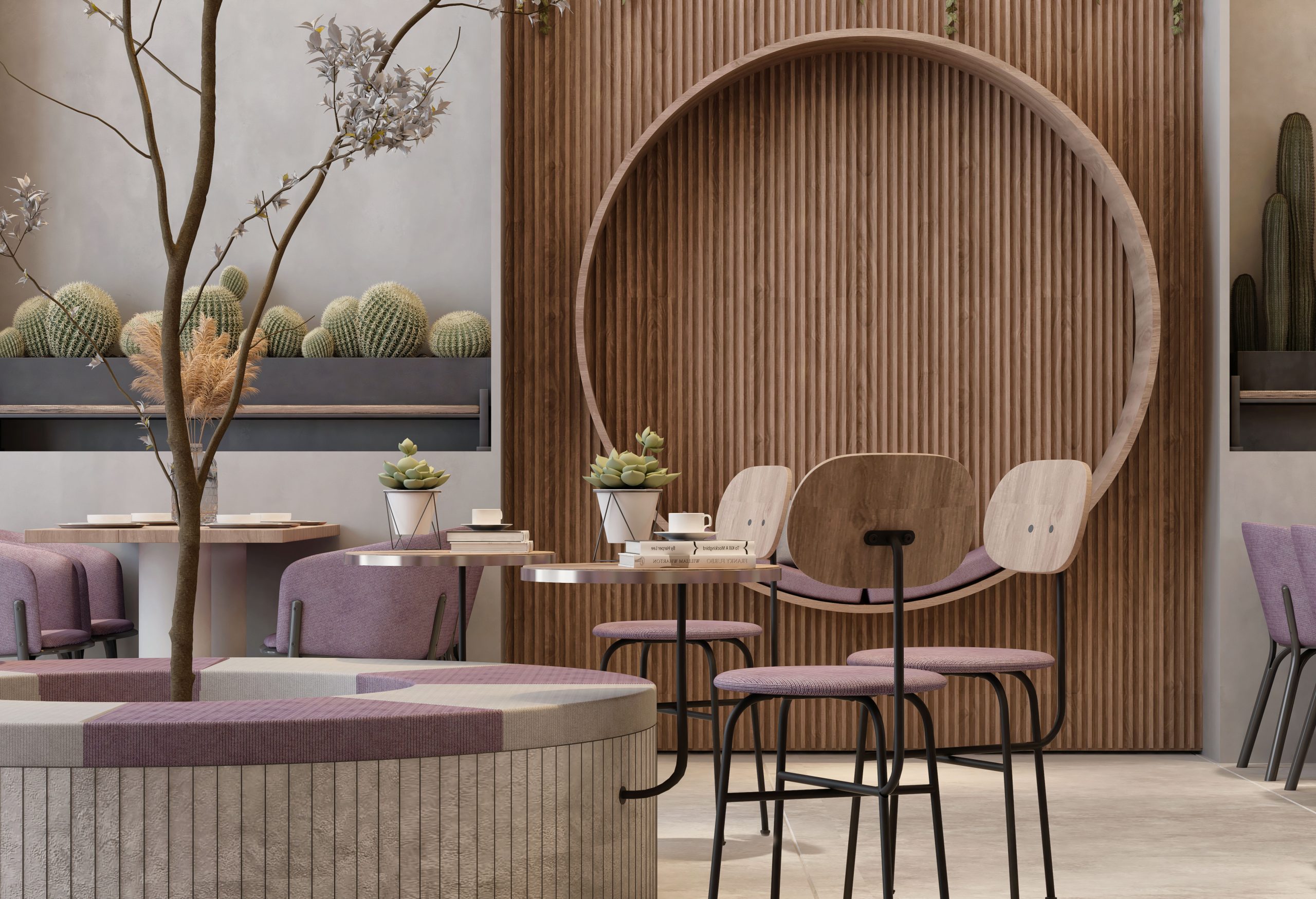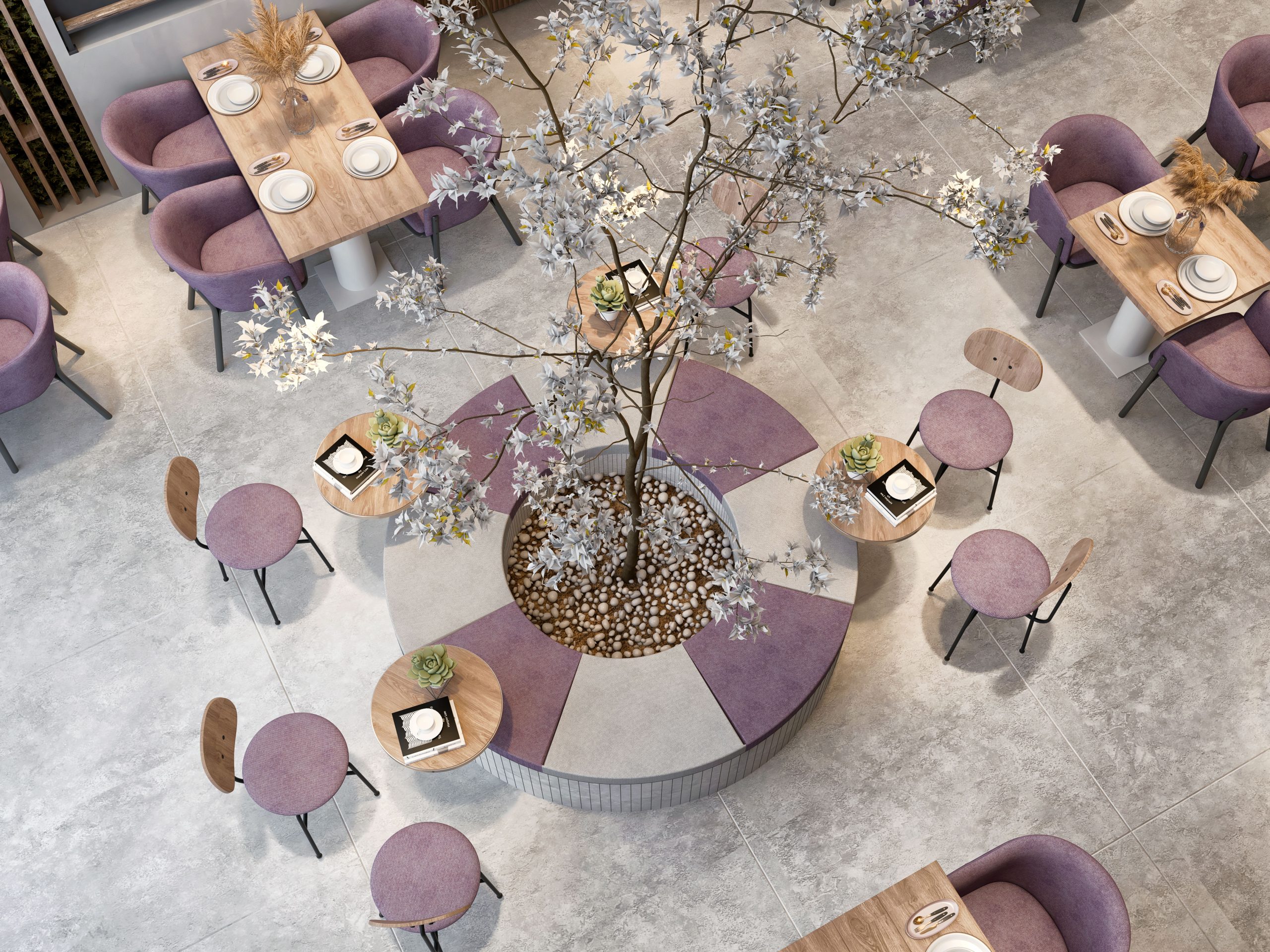 "Live Life Cafe" is a charming oasis spanning an area of 200 m², dedicated to crafting an unforgettable experience for its patrons. Located in the heart of a bustling urban setting, this project represents a unique blend of culinary artistry and inviting ambiance. The aim is to provide a delightful escape for individuals seeking a respite from the daily hustle and bustle, offering a sanctuary of relaxation and enjoyment.
The concept behind "Live Life Cafe" is to create a haven that celebrates the art of living in the moment. The cafe is designed to be more than just a place to enjoy a cup of coffee or a meal; it's a destination where patrons can immerse themselves in the joy of life, embraced by an atmosphere that exudes warmth, vibrancy, and a touch of elegance.
An Artful Blend of Taste and Atmosphere:
Inviting and Adaptive Spaces: The design of "Live Life Cafe" ensures that every nook and corner is an inviting space. From cozy corners for intimate conversations to open areas for group gatherings, the cafe is an adaptable canvas for various moods and occasions.

Inspiration from the Pulse of Life: The cafe's design draws inspiration from the dynamic rhythm of urban life. It seamlessly marries tradition and modernity, with a decor that showcases classic elements with a contemporary twist.

Optimal Use of Open Spaces: The integration of open spaces within the cafe not only provides a sense of freedom but also allows patrons to savor their experience while basking in natural light and the view of the outside world.

Natural Light and Comfort: Ample use of natural light is a key feature, fostering a sense of comfort and connection to the surrounding urban landscape. This makes "Live Life Cafe" a perfect spot for both solitude and lively interactions.

State-of-the-Art Amenities: Beyond great food and beverages, the cafe offers a range of amenities designed to enhance the overall dining experience. These amenities include free Wi-Fi, comfortable seating, and an assortment of reading materials, all contributing to a relaxed and enjoyable stay.
"Live Life Cafe" isn't just a place to eat; it's a space dedicated to celebrating the simple pleasures of life. Here, individuals can indulge in the art of savoring moments, creating lasting memories, and enjoying the fullness of life. Whether alone or with friends, every visit to "Live Life Cafe" is a reminder to seize the day and revel in the present moment.